Police arrested an ameer of Jamaat-e-Islami on charge of planning sabotage from Rampal Chalker Matt area of Bagerhat district on Saturday.
The arrestee was identified as Sheikh Abu Naser (55), ameer of Rampal upazila unit Jamaat and also former chairman of Bouramva union parishad, a news agency reported.
On secret information, a team of police conducted a drive at the early morning when some leaders-activists of Jamaat and Islami Chhatra Shibir were holding clandestine meeting for carrying out sabotage, the report said.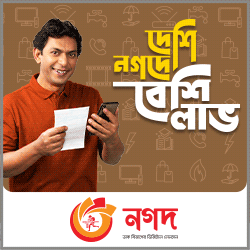 Skeikh Lutfar Rahman, the Officer-in Charge of Rampal police station said, they arrested Abu Naser and some 30/35 other leaders and activists of Jamaat and Shibir managed to flee the spot.
The arrestee is being interrogated at the police station. A case was filed in this connection.
Abu Naser was also accused in another case filed with the police station, said the OC.