A Rohingya man has been shot dead in what police say a clash between two groups over share of money from trading methamphetamine tablet or yaba at a refugee camp in Cox's Bazar, reports bdnews24.com.
The two groups first altercated over the share of money from selling the drugs at Leda Rohingya Camp in Teknaf's Hnila around 3:00pm on Friday, Teknaf Police Station OC Ranajit Kumar Barua said quoting residents of the camp.
Abu Yaser, 42, a member of one of the groups from the unregistered refugee camp was hit by a bullet and died on the spot when a gunfight started, the OC said.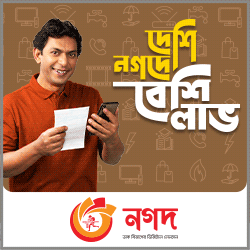 The members of the two groups fled before police arrived at the site, according to the police officer.
The police were yet to identify those responsible for the fatal clash, OC Ranajit said.
The body was sent to Cox's Bazar General Hospital for post-mortem examination.