An inhabitant of Kochubonia village in Ramu upazila of Cox's Bazar was stabbed to death allegedly by a Rohingya young man over an illicit relationship with a Rohingya woman.
The incident took place on Friday night, a UNB report said quoting local sources.
The deceased was identified as Abdul Zabbar, a resident of the village in Kunia Palong union.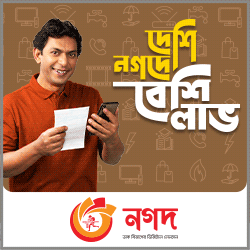 According to the sources, a Rohingya woman Delwara Begum, 28, fled from Myanmar amid persecution, used to live in a house with his nephew Ziabul Haque, 22, as her husband lives in Malaysia.
An alleged illicit relationship thought to have developed between Delwara and Abdul Zabbar might have infuriated Ziabul, who used to work as Muajjin in a local mosque, the locals said.
They said Ziabul on his return from the mosque at night on Friday found Zabbar at his aunt's house.
He got agitated and stabbed Zabbar with a sharp weapon – thereby leaving him critically injured.
The injured was later rushed to Cox's Bazar Sadar Hospital.
As his condition deteriorated, he was referred to the Chittagong Medical College and Hospital and later, he died on the way to hospital.
A UNB report said Sub-Inspector of Ramu Police Station Sanaullah said that the law-enforcers arrested Ziabul and Delwara.