Rural middle class, farmers not politically strong, say experts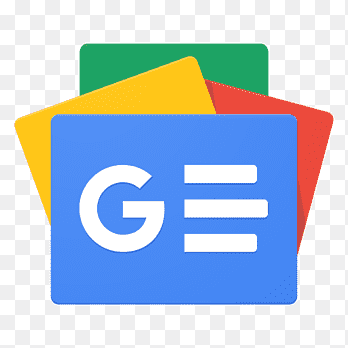 For all latest news, follow The Financial Express Google News channel.
A serious knowledge gap about the fast-changing rural features of the country is prevailing among urban people, researchers, and policymakers, experts told an interactive discussion on Saturday.
Such gap, they observed, affects the interests and aspirations of the rural people and impedes transformation of agriculture and livelihoods in rural Bangladesh.
To address the situation, the experts suggested unifying all other stakeholders such as policymakers, non-government organisations (NGOs), corporates, and political elements, bringing the farmers at the forefront of the development debate.
"We need to look at how agriculture could be made as growth driver… and how rural middle class could be properly defined and farmers empowered," economist Hossain Zillur Rahman said the webinar styled 'How Rural Is Rural Bangladesh', organised by Power and Participation Research Centre (PPRC).
The discussants said despite economic changes in the lives of rural people, they could not be part of the power structure in rural Bangladesh.
Dr MA Sattar Mandal, Professor Emeritus at Bangladesh Agricultural University, Ahsan Khan Chowdhury, CEO, PRAN-RFL Group, Dr Abul Hossain, Chairperson at Department of Sociology, Green University, and Dr Sanzida Akhter, Associate Professor of Women and Gender Studies at the University of Dhaka, joined the event, the sixth episode of the PPRC's series of policy dialogues. The Financial Express was a media partner.
Hossain Zillur Rahman asked various questions to the panelists about how a rural family is battling alone depending on agriculture, how rural consumers have changed with the passage of time and where rural industrialisation is going on and so on.
He also underlined the need for grabbing the untapped potential of the agricultural sector while turning it into an economic growth driver like apparel and remittances.
People are still not getting their desired health service while they are still deprived of expected and quality education, he added.
Dr Sattar Mandal said a rural family cannot survive alone to rely on farming rather they need to be involved with more economic activities.
He also observed that people in rural areas are now facing pollution and traffic congestion due to the impact of urbanisation.
People are migrating from urban areas to some extent as industries are relocating on a limited scale there, he admitted.
Ahsan Khan Chowdhury said the rural ecosystem is fast changing as economic activities are increasing day by day due to growing private sector investments.
People's consumption has increased drastically due to changes of social and economic dynamics there, he argued.
Reverse migration is taking place in the rural areas as industrialisation is happening there, he said.
People are now asking for better services like medical services, he added.
Geof Wood, Emeritus Professor of International Development at the University of Bath, said "We need to get away from the language of 'the farmer' in understanding how productivity increases in agriculture and horticulture corporatisation of the countryside".
He laid emphasis on the need of the idea of the part-time 'farmer' with the hybridity of income streams to a family – one of which is via leasing out land to other operators who can bring the capital to agriculture and horticulture.
Mr Wood observed that the export potential of Bangladesh will be in the South East Asia region.
The conditions of the delta require continuous maintenance of infrastructure – an opportunity for the poor to be included, he added.
Dr Abul Hossain said the farmers should be the holders of power in the rural areas rather than activists of ruling political parties, people linked to bureaucracy, and law enforcement agencies.
A section of farmers was able to hold power during the 1960s-70s, which is completely absent nowadays, he stated.
Lack of cultural integration and unplanned urbanisation are hindering social harmony, Mr Hossain observed.
Dr Sanzida Akhter said women's contribution is increasing in farming though they are not having their proper recognition and dignity.
A good number of people are still interested in migrating abroad by selling their properties and using their deposit, she added.