Emotions ran free as thousands thronged the Padma Bridge arena to see for themselves their long-cherished dream come true on Saturday.
The crowd from Mawa side went into raptures as they revelled to the euphoric start of the iconic structure soon after its opening to traffic.
"We must go today even if we have to walk miles, otherwise we won't get this opportunity to walk to the bridge," said a youth calling others while rushing to the bridge around 12:30 pm.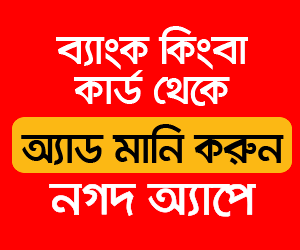 Within half an hour after Prime Minister Sheikh Hasina reached the venue to inaugurate the world's 122nd-largest bridge, enthusiasts started walking finding comparatively relaxed security checks in the area.
People, young and old, seized this chance to see the bridge first-hand. Seeing them, others outside the security fence near the bridge broke the barrier.
The 1.45-kilometre approach road on Mawa site was no matter for them to walk to see the 6.15-kilometre bridge on the mighty river Padma. However, at one stage, security personnel forced the crowd to return through Mawa point.
The country's longest bridge is set to open to traffic today (Sunday).
After attending the citizen gathering, the premier unveiled a plague and a mural portraying the face of Bangabandhu Sheikh Mujibur Rahman. She then crossed the bridge at 12.7 pm after paying toll at the toll plaza.
The PM reached Janjira and addressed a gathering with hundreds of thousands of south-westerners in presence.
Meanwhile, people from all walks of life started arriving at both sides of the bridge since Friday night to be a part of the historic moment. Earlier in the day, guests of the citizen gathering-diplomats, government secretaries, political leaders and professionals-reached the venue before 9:00 am.
They were in their transports of delight as they shared joys with others.
While entering the venue, information minister Muhammad Hasan Mahmud says the day is like Eid for people, which recalls childhood joys on such occasions.
Rhapsodising about this great achievement, Awami League presidium member Sheikh Selim says the world will see a new Bangladesh after the Padma Bridge opens.
To noted singer Rafiqul Alam, the dream of the freedom fighters, which was fulfilled after the country's independence, is fulfilled once again with the inauguration of the Padma Bridge.
Film actor Sakib Khan believes the stupendous achievement will help build trust in young generations to stay at home or return from abroad after study.
Kabir Ahmed, former chief engineer of Bangladesh Bridges Authority, says Padma Bridge has proved once again that Bangladeshi engineers can deliver the best.
Many among the guests whose village homes are on the other side of the bridge have already planned to enjoy Eid-ul-Azha to enjoy riding the bridge of pride.