Solar home system: Interest wanes for scanty aftercare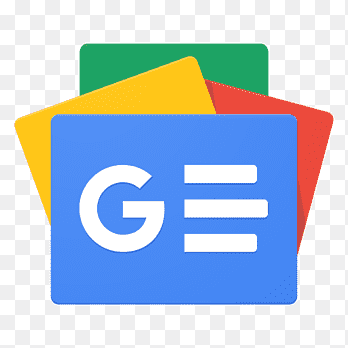 For all latest news, follow The Financial Express Google News channel.
Potential buyers' enthusiasm for solar home systems (SHSs) in Bangladesh is apparently flagging for a distinct lack of technicians and after-sales service.
A good number of households using the solar panels are in trouble finding qualified technicians or facing delays in getting the systems repaired.
An inspection report of a local company reveals this April that seven out of 21 household solar units were found non-operational.
According to the Sustainable and Renewable Energy Development Authority (SREDA), more than 6.0-million SHSs have been installed across the country until now.
However, data available with the state-owned renewable infrastructure project financier IDCOL discloses that more than 4.5-million solar home systems are currently in operation in Bangladesh.
It means nearly 34 per cent of household solar units are in disrepair and thus need proper upkeep.
End-users often encounter issues like disconnection of panels, damaged diodes, dust effects and such, according to sector insiders and experts.
They cannot take care of their own for lack of technical know-how. So, they do not receive enough output from solar connections for poor maintenance, they pointed out.
Bangladesh' solar home systems, now one of the largest users of off-grid systems across the globe, were available to customers from 10 to 300 Watt-peak (Wp).
The SHS has huge potential due to the current energy crisis and rural people are the key sufferers of hours of load-shedding daily, according to them.
IDCOL partners provide maintenance and after-sales service to users countrywide.
SHS can be an efficient alternative to conventional grid power and provide cost-effective power for lighting and home appliances at remote off-grid households.
Solar systems ensure energy security and replace fossil fuels as a clean source of electricity, which also leads to fewer imports and savings of foreign exchange.
Md Zakir, a Matlab North resident in Chandpur, installed two separate solar panels with 100-watt capacity on the rooftop of his house in 2015.
Talking to the FE, he pointed out that one of his panels was not working properly due to a technical glitch in 2021.
Mr Zakir could not find any agent or technician of a local company, which supplied him the panel, to repair it.
Shafiqul Alam, the energy finance analyst for Bangladesh at the Institute for Energy Economics and Financial Analysis (IEEFA), said agents in rural areas supporting SHS maintenance perhaps saw their business eroded as the government increased its grid network and declared 100 per cent electricity access in 2022.
The utility of solar home systems has been reduced, he said, adding that grid connection has perhaps reduced the motivation of SHS owners to use them or call agents for maintenance support.
People also could not foresee that load-shedding would return after reaching 100-per cent electricity access, Mr Alam told the FE.
However, the award-winning SHS programme of Bangladesh is a success story. Once, rural areas had very limited access to the national grid. Then SHS delivered multiple dividends, contributing to education and business in off-grid areas and supporting the national economy considerably.
The programme also helped Bangladesh earn carbon revenues as the Clean Development Mechanism (CDM) programme of activities (POA), registered with the United Nations Framework Convention on Climate Change (UNFCCC), Mr Alam noted.
Dipal Chandra Barua, founder and chairman of Bright Green Energy Foundation and former president of the Bangladesh Solar and Renewable Energy Association, said maintaining and repairing solar home systems require technical expertise and timely intervention.
Emphasising the need for creating awareness for the customers, he said users are not able to take interventions timely due to a lack of primary knowledge to deal with it.
Admitting some limited offices of the suppliers at the field level, he said IDCOL should take a new project to provide incentives for current active suppliers alone to ensure the quality maintenance of the system.
The government's policy support is needed to address the existing problem, Barua pointed out.
He also put emphasis on the joint responsibility of both customers and service providers in this regard.
Meanwhile, Alam of IEEFA said in view of the prevailing power crisis and energy security concerns, Bangladesh should develop a year-wise action plan for renewable energy expansion, both utility-scale and rooftop systems under net metering.
This plan should be flanked by a proper monitoring mechanism to review the progress and fine-tune the approaches as necessary, Alam of IEEFA added.

[email protected]