In the absence of radiologists and radiographers at the Sunamganj District Hospital, hundreds of treatment-seekers have been suffering much for a long.
Besides, four X-ray machines had long been lying unused and may go out of order any time for lying idle, sources and officials apprehended.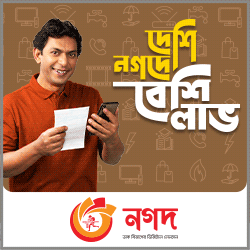 Already one of them had gone inoperative, informed an official of the prime government-run hospital for the inhabitants of 11 upazilas.
A number of locals blamed the negligence of the officials concerned for the non-operation of medical equipment worth over Tk 5 million (50 lakh) resulting in suffering to the patients.
However, the higher authorities took no measures for the appointment of a radiologist for the district hospital.
According to sources, there has been no posting for the position since the Junior Radiologist went on retirement on April 30, 2016. Since then none of the X-ray machines could be put into operation while one of the five had gone out of order already.
Now one analogue and a digital machine are lying unused at the hospital, which are the main service providers for about 2.5 million people in the haor (low lying) district. Inhabitants from 11 upazila health complexes are referred to the hospital while many people come directly for various treatment purposes.
The X-ray machines are lying unused since 2016, as the physician concerned went on retirement, said Sunamganj District BMA president Abdul Hakim, also the former Civil Surgeon. The higher authorities are fully aware of the shortage of officials, staff, and medical officers. Detailed reports are sent to them including the Ministry of Health every month. There is no negligence of the local authority, he claimed.
Sunamganj Civil Surgeon Dr Shamsuddin said we had informed the higher authority of the situation. Hopefully, there would be a new appointment for the post soon, he added.