A suspected robber was killed in a shootout between two groups of robbers in Jhenaidah district in the early hours of Saturday.
The deceased was identified as Sofi Uddin alias Mona, 40, son of Subarak Mondal of Charkol village and an accused in several robbery cases.
Acting on information, that two gang of robbers encountered each other at Bongkira village under sadar upazila of the region, police raided the spot at around 3:00 am, said Emdadul Haque Sheikh, officer-in-charge of Sadar Police Station.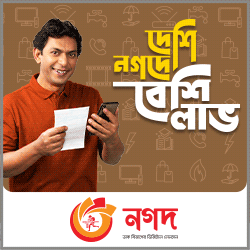 Policemen claimed that they found the bullet-riddled body of one of the robbers when they reached the spot, UNB reported.
One shooter gun, bullets, two bombs and equipment used in robbery were seized from the spot.
Police later sent the body to Sadar Health Complex.