A meter-reader, who happens to be a third-class employee of the government, now boasts of having a six-storied house worth more than Tk 20 million in Narsingdi.
He has also bought 14 decimals of land in Gazipur and 3.12 acres of land in Mymensingh
The lucky son of the soil is also blessed with 3.4 acres of land, which he received from his father.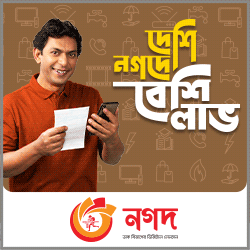 The Anti-Corruption Commission (ACC) has at long last identified the 'millionaire meter-reader' as Mosharraf Hossain, who works at the Bangladesh Power Distribution Company Limited (BPDCL).
The government employee is now working in BPDCL's Demra zone in Dhaka, according to a report published by UNB on Tuesday.
ACC, after conducting preliminary investigation, found the meter-reader accumulated huge wealth through illegal means, said ACC spokesman Pranab Kumar Bhattacharya.
Earlier, the Commission received an allegation that the meter-reader acquired unusual wealth through illegal means like meter-tempering and giving illegal power connections to clients.
The ACC, taking the allegation into consideration, launched a probe against him on October 22, 2017.
Pranab said the Commission will send a notice soon to meter-reader Mosharraf asking him to submit his wealth statement to the ACC.
For now, ACC Assistant Director Md Nurul Islam Sarker is conducting a probe against Mosharraf.