Health Minister Zahid Maleque on Sunday said discussions are underway with different countries for procuring coronavirus vaccines once they are available.
"Memoranda of Understanding (MoUs) will soon be signed with those companies who are currently in the advanced stage of vaccine production," he said.
The minister came up with the remarks while talking to reporters at the secretariat, reports UNB.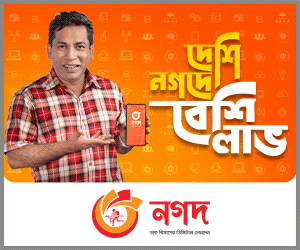 The ministry has adequate funds for procuring vaccines and more will be sought from the Finance Ministry, if necessary, he said.
"Everyone will not get vaccines at a time as those will be distributed in groups. The country has all the preparations to fight the second wave of Covid-19," Zahid Maleque said.
Frontline workers will get the vaccines first, maintaining the protocol of the World Health Organization (WHO), he added.
Doctors, Army personnel, elderly people, journalists, school teachers will be there in the list of front liners, he said.
"It's not decided yet whether the vaccine will be free or not," the minister said.
The government has spent Tk 15,000 on per covid-19 patient and Tk 47,000 for each Intensive Care Unit patient in hospitals.
"Even if the vaccine becomes available, it won't be possible to provide it to all overnight. So, all have to wear masks and follow health guidelines," said the minister.
Covid-19 in Bangladesh
Bangladesh on Sunday registered 1,568 new coronavirus cases in 24 hours, pushing up the caseload to 409,252.
Besides, 18 more patients died of Covid-19 during the period, taking the fatalities to 5,941.
So far, 325,940 patients have recovered from the disease-- 1,795 in the last 24 hours.
The fatality rate in Bangladesh is 1.45 per cent, the Directorate General of Health Services said.
Bangladesh reported its first cases on March 8. The number of cases reached the 300,000-mark on August 26. The first death was reported on March 18 and the death toll exceeded 5,000 on Sept 22.
Global Covid-19 cases
The number of global coronavirus cases rose close to 46 million on Sunday, according to data compiled by the Johns Hopkins University.
In the morning, the total caseload stood at 45,960,780 with 1,193,859 fatalities.
The US is the worst-hit country in the world with 9,116,186 cases and 230,345 deaths, according to the data.
Coronavirus cases were first reported in China in December last year. The World Health Organisation declared it a pandemic in March.