Preparations are going on to vaccinate 10 million people in the country against the coronavirus disease by next week, said Health Minister Zahid Maleque on Sunday.
He said this while attending the inauguration ceremony of the 1st year MBBS class at BCPS auditorium in the capital, reports UNB.
The health minister said the return of factory workers to their workplaces without maintaining the health protocols in one day's notice might worsen the Covid situation.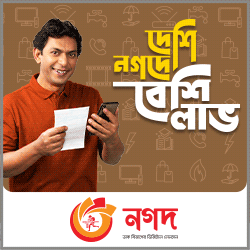 As Covid infections keep rising in the country, he urged all to abide by health guidelines unfailingly.
Mass vaccination will start at the union level on August 7 and the elderly who do not have NID cards will also be able to get vaccinated, said Maleque.
"We're planning to bring pregnant women under the vaccination progamme, '' he added.
Older people are getting infected by young ones and 80 per cent of the Covid-infected older people are dying, the minister said.
Bangladesh launched a nationwide Covid-19 vaccination drive with Oxford University-AstraZeneca vaccine on February 7.
The first dose of the Covid vaccination was suspended on April 26 amid uncertainty over the availability of the vaccine doses from Serum Institute of India following a rapid surge in the virus cases and deaths in the neighbouring country.
After an almost two-month break, Bangladesh resumed mass vaccination with China's Sinopharm vaccine on July 8.