A court in Rajshahi on Thursday sentenced life-term imprisonment to three people for killing a person four years ago.
Speedy Trial Tribunal Judge Anup Kumar gave the verdict against Anwar Parvej, 45, Abdur Rashid, 58, and Mithun, 30. The convicts are residents of Raghunathpur village under Puthiya upazila of the district. They were also fined Tk 5,000 each, in default, to suffer one year more behind bars.
In presence of all suspects during the announcement of the verdict, Ripon and Taslima Begum, two other accused in the case were acquitted as the charge brought against them could not be proved.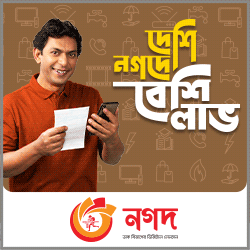 According to the prosecution, the accused in accomplice with each other stabbed farmer Abdul Kuddus indiscriminately to death while he was working in a field on December 27, 2014. The act was reported as a sequel to previous enmity.
Wife of the victim Sabia Begum lodged a case with Puthiya Police Station on the day of murder, BSS reported.
Police after investigation, accused five suspects over the murder.
After examining recorded depositions of 13 prosecution witnesses and other relevant evidences the court handed down the verdict today.