Tk 13b waterway project to connect Gulshan, Banani with Hatirjheel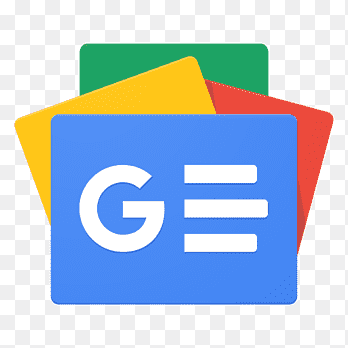 For all latest news, follow The Financial Express Google News channel.
Dhaka North City Corporation has proposed a Tk 13 billion project to establish a waterway connecting Gulshan and Banani with Hatirjheel and also cut the travel time.
The project will require work to turn four culverts into bridges, and the demolition and reconstruction of an elevated bridge to allow water taxis to pass under it.
Authorities think it will ease the pressure of traffic on the streets. They also want to develop these areas into a place like Hatirjheel for people to hang out, reports bdnews24.com.
Passengers who use Hatirjheel water taxis for commute say the waterway gives them comfort, saving them the trouble of waiting in traffic jams on the streets for hours.
"It'll be a long route and ease pressure on buses in these areas. Boat journeys will be comfortable. There'll be no traffic jam," said Dhaka North Mayor Atiqul Islam.
The city corporation made a design and submitted it with other details to the Planning Commission in January.
It may not be a complete alternative to bus routes if the lakes in Gulshan, Banani and Hatirjheel can be connected, but will work well for those travelling to areas near the waterway stations, said Dr Shamsul Haque, a professor of civil engineering at the Bangladesh University of Engineering and Technology.
"People will be able to travel without any hassle and enjoy a beautiful view of Hatirjheel. A water bus can carry the same number of passengers as a minibus can. It'll ease pressure on the streets," he said.
THE ROUTES
Currently, 15 water taxis carry passengers on the FDC-Rampura and Badda Link Road-Rampura routes on a 3.5 km waterway. They take the route behind Gulshan Shooting Club, but cannot enter Gulshan Lake as the bridges on Gulshan-Shahjadpur and Gulshan-Baridhara roads are low.
If the bridges can be demolished and reconstructed higher than they are now, the water taxis can travel up to Baridhara. The same can be applied to the routes from FDC to Banani Graveyard or Banani to Rampura. This will extend the waterway to a 6km one.
If the lake next to Karail slum in Mohakhali can be freed from encroachment, another route to Banani's Chairmanbari will open.
According to the proposed project, the banks of the lakes will be renovated and their capacity to hold and allow water to flow will be increased.
Six bridges, two U-loops and an overpass will be built under the project.
The culverts on Niketan-Gulshan, Mohakhali-Gulshan 1, Banani-Gulshan-2 and Gulshan-1-Badda Link Road will be turned into bridges.
The bridge on Gulshan 2-Baridhara road will be dismantled and built back up. A bridge will be constructed on Gulshan-Shahjadpur road.
Architect Iqbal Habib, who designed the plan, said the U-loops will be built so that vehicles do not need to face any red lights in Gulshan-1 and Gudaraghat.
The waterway will be built between Gulshan and Niketan and it will become two routes near Mohakhali T&T slum. One of these routes will extend to Banani graveyard while the other will stretch to Banani road No. 8 via Karail slum.
The city corporation and the Local Government Engineering Department will implement the project once it is cleared. The local government ministry is supposed to spend Tk 10 billion on the project while the rest will come from the city corporation's funds.
The proposal says Tk 4.4 billion will be spent on the construction of bridges, U-loops and grade separators, Tk 1 billion to maintain the quality of water, Tk 1.1 billion on drainage systems and Tk 680 million on increasing the lakes' capacity.
If it starts this year, the proposal estimates, the project can be completed by December 2023.
HATIRJHEEL SHOWS THE WAY
Samin Ahmed, a student of North South University in Bashundhara, uses Hatirjheel water taxis to travel to the campus from his home in Moghbazar. He, however, has to take a bus after getting off the water taxi at Badda Link Road.
The bus trip should take 15 minutes, but traffic congestion makes it a journey lasting over an hour. "I would've been able to walk to my university had the water taxis travelled to Baridhhara. The most important thing is that the boat journey is very comfortable."
Millat Hossain, who commutes from his home in North Badda to his office in Tejgaon by water taxis, said: "I don't have to stand inside a bus for hours. It would be great if the waterway can be extended to Baridhara and Banani."
Md Ashraful Islam, an urban planner of Rajdhani Unnayan Kartripakkha, said a new waterway would also ease waterlogging problem in the city.
BUET's Prof Shamsul, however, warned about the possibilities of water pollution if water taxis are used without a proper plan.
The High Court in a verdict to protect Hatirjheel lake said water taxis should be banned from the lake as they are harmful for water.