Tk 350b projects to modernise all airports to be completed by this year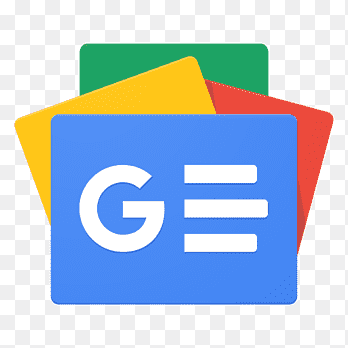 For all latest news, follow The Financial Express Google News channel.
Civil Aviation Authority of Bangladesh (CAAB) Chairman Air Vice Marshal M Mafidur Rahman has said that the expansion and modernisation works of all 8 airports – international and domestic – in the country, involving Tk 350 billion, will be completed by the end of the current year.
"Once the work is completed, there will be major changes in the infrastructures of the airports. All the airports will be equipped with modern amenities, and they will get an attractive look," the CAAB chief said recently.
Work is going on in full swing to implement the projects as per the instructions of Prime Minister Sheikh Hasina, he said, adding that the engineers of CAAB worked round the clock even during the Covid-19 pandemic, reports UNB.
"We have ensured the quality of the work and maintained European standards in terms of equipment and safety materials," he added.
"More than 70 per cent of work of the third terminal of Hazrat Shahjalal International Airport in Dhaka has been completed and the operational activities of the new terminal will be inaugurated in October this year. Prime Minister Sheikh Hasina will inaugurate the third terminal," he said.
"After completion of the third terminal, passenger handling capacity at Dhaka airport will increase from 10 million to 22 million. Besides, cargo handling capacity will rise from 0.22 million tonnes to 0.70 million tonnes," the CAAB chairman added.
He said that passengers will be able to avail of international standard services once the third terminal opens.
Construction work on the 73,548 square meter cargo apron of the airport is now underway.
Eighty-five per cent of the project has been completed and after implementation, the apron will be able to park additional 4 long-range cargo aircraft.
Besides, the construction of a general aviation hangar, hangar apron and fire station expansion project at Dhaka airport, at a cost of Tk 4.30 billion, is on.
This project includes the construction of a 23,589 square meter general aviation hangar, 65,068 square meter hangar apron, 29,988 square meters new parking area and a 5-storey building with 5,000 square meter floor space.
Sixty-five per cent of the work has been done so far.
Construction work for the country's first-ever heliport, a dedicated landing facility for helicopters, is also underway.
The main objective of this project is to ensure the safe take-off and landing of helicopters.
Under the existing runway and taxiway power enhancement project of Sylhet's Osmani Airport, the power of the runway and taxiway is being increased from 41 PCN (pavement classification number) to 90 PCN at a cost of Tk 4.51 billion, project authorities said.
Ninety-nine per cent of the work has been completed. When it will be completed, Boeing-777 aircraft will be able to land at this airport at full speed, they said.
According to the project source, the length of Cox's Bazar airport runway has been increased to 9,000 feet from 6,775 feet under the development project (1st phase-3rd revised).
The runway of Barishal airport is also being increased from 6,000 to 7500 feet at a cost of Tk 3.70 billion. The width of the runway is being increased from 100 to 150 feet, project authorities said.
Thirty per cent work of runway and taxiway capacity enhancement and expansion of Shah Amanat International Airport in Chattogram has been completed. Once implemented, Boeing 777 aircraft will be able to take off and land on the runway.
The terminal building of Syedpur Airport is being turned into an international standard one. The project is nearing completion.
Once implemented, the accommodation capacity of the building will increase from 310 to 670 people. Besides, a new passenger terminal building, cargo building with automation, and operational building with an apron, taxiway, and control tower will be constructed for this airport.
Rajshahi Terminal Building Expansion Project is going on at a cost of Tk 760 million. The project includes the construction of the terminal building, the installation of an electro-mechanical and control tower along with communication and security equipment. This will increase the passenger accommodation capacity of the current terminal from 260 to 850.
The Jashore Terminal Building Expansion Project will increase passenger accommodation capacity from 300 to 600 people. Ninety-nine per cent work of the project has been completed.
Apart from this, another project has been undertaken to ease the take-off and landing of aircraft at Jashore, Syedpur, and Rajshahi airports at a cost of Tk 5.66 billion.