Home Minister Asaduzzaman Khan Kamal has said the mystery behind the murder of Sohagi Jahan Tonu would be unearthed soon.
"CID is investigating into the sensational murder case to unearth the mystery behind it," he said.
The Home Minister came up with the remarks while taking to reporters after attending the 15th founding anniversary programme of Southeast University in Tejgaon in Dhaka on Wednesday.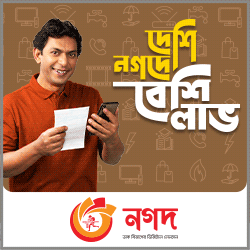 The minister also said Criminal Investigation Department (CID) interrogated Tonu's family members in Dhaka as part of its investigation into the murder case.
Earlier on Monday, CID office of Comilla sent a letter to Tonu's family members-father, mother, two brothers and one cousin-to come to CID headquarters in Dhaka.
They came to CID office in Dhaka on Wednesday. The officials quizzed them about the murder.
The body of Tonu, also a theatre activist, was found in a bush in Comilla Cantonment area on March 20 last year.
According to UNB, a case was filed with Comilla Sadar Police Station following the murder. Later, it was transpired to CID.
Doctors at forensic department of Comilla Medical College and Hospital conducted two autopsies on her body but their reports did not mention any clear cause of her death.
In May last year, CID told media that semen of three men were found in DNA test but the officials concerned denied to make any comment over further development.