Both the number of cases, lodged over violation of traffic rules and the amount of fine witnessed a significant rise in September this year compared to the previous month as the country's transport regulator continues its drives.
Bangladesh Road Transport Authority (BRTA) filed a total of 2,304 cases and realised over Tk 3.39 million in fines in September 2021 over violations of traffic rules.
On the other hand, the total number of cases was 2,100 and the amount of fine marked Tk 2.08 million in August.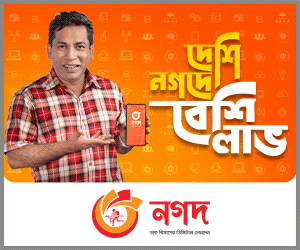 In its 243 drives, BRTA also jailed 40 people and dumped 14 vehicles during the period, according to monthly data of the organisation.
BRTA filed a total of 1,189 cases and realised a fine of Tk 0. 90 million in July over such violations.
At least 1,119 cases were filed and Tk 1.86 million fines were imposed in June this year while the number of cases was 17,01 and the fined amount was Tk 3.02 million in February.
The transport regulator also filed some 2,108 cases and realised over Tk 2.96 million in fines in January 2021 for such causes.
The number of mobile court drives the transport authority led in May was 201 while it was 216 in April.
The mobile courts also jailed 17 people in May this year while the number was 10 in April, as per a BRTA report.
The BRTA conducts mobile court drives regularly across the country with a view to bringing discipline and order on the roads.
The transport regulator lodged the cases as per the new Road Transport Act 2018 and other relevant laws.