Trains from Dhaka to Khulna, Rangpur and Rajshahi resumed operations four hours after heavy rains caused the ground to shift under a rail bridge in Pabna, halting services, a railway official has said.
The Rangpur Express to Dhaka was able to pass the area around 10am on Sunday after repairs were completed, said Western Division Railway Manager Asim Kumar Talukdar.
The ground had shifted under rail bridge 21 between the Guakhara and Bhangura stations after two days of heavy rain, said Ishwardi GIP Police Station OC Abdul Halim Khan.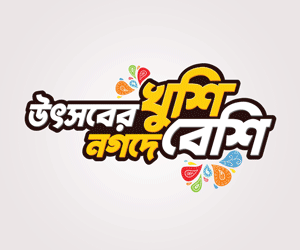 Rail authorities closed the line around 6am Sunday morning for safety after learning of the issue, reports bdnews24.
Train services from Dhaka to the north and south were cut off because lines to Rajshahi, Rangpur and Khulna divisions, aside from Sirajganj, pass through the Chatmohar area in Pabna.