Two militants were found dead during a RAB raid on a suspected militant hideout in Chattogram's Mirsharai Upazila on Friday.
Gunfire and explosions rang out during the raid on the JMB hideout in the Joraganj neighbourhood.
The militants used a one-storey house, named Chowdhury Mansion, beside the Dhaka-Chattogram Highway as their hideout.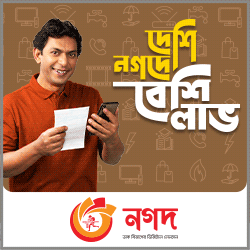 Earlier, a RAB disposal team recovered explosives searching the house and surrounding areas, reports bdnews24.
The elite force launched the raid based on intelligence that four JMB militants, including a woman, were holed up in the house, said RAB spokesman Mufti Mahmud Khan.
RAB personnel cordoned off the house around 2:00am. At one point, militants opened fire, forcing the RAB to retaliate. A prolonged gunfight was followed by a series of explosions inside the house.
RAB halted traffic on the Dhaka-Chattogram Highway around 3:30am due to the gunfight during the operation. Traffic movement resumed after the gunfight ended.
Local people lined the highway to see the unfolding predawn raid.
Mazharul Haq, owner of the house located in Sonapahar village, lives in a different neighbourhood.
RAB has taken Mazharul and the caretaker of the house into its custody for questioning.
The militants did not have national identity cards at the time of renting the five-room house, said RAB officials.
The house was rented out to the militants at the end of the last month.
During anti-militant operations over the last two months, RAB learned that a group was staying in Chattogram and adjoining areas and they have huge ammunitions and explosives.
After being tipped-off that they were planning for subversive activities, the RAB members identified the house.