The unabated and unwise use of chemical fertilisers and pesticides has seriously been affecting biodiversity, including fish being destroyed in the rivers and streams of the country.
Such unscrupulous use is also having a serious impact on human beings as well as plants. Therefore, mass awareness and people's involvement are needed to tackle soil salinity in order to ensure fertile soil health and protect biodiversity.
The Minister for Environment, Forest and Climate Change Md Shahab Uddin said this while addressing a function organised on the occasion of "World Soil Day 2021" at Hotel Pan Pacific Sonargaon on Sunday.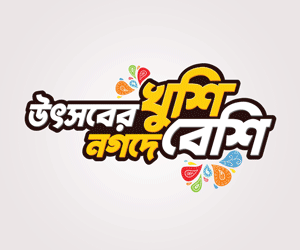 The minister said that there is no alternative but to make people aware of the harmful effects of climate change, including salinity, in overcoming various problems.
To sustain agricultural production in the saline areas of the country, science-based sustainable agricultural practices and technological innovations must be brought.
To this end, investment and research should be increased to prevent soil erosion.
The environment minister said that in order to continue the economic development of the country, it is necessary to maintain good soil health for producing more crops from limited land.
The discussion was held under the chairmanship of Bidhan Kumar Bhandar, Director General of Soil Resources Development Institute. Agriculture Minister Dr Muhammad Abdur Razzaque, Senior Secretary of the Ministry of Agriculture Md Mesbahul Islam and heads of various departments and agencies under the Ministry of Agriculture were present.