US Ambassador to Bangladesh Earl R Miller has said their engagement in the Indo-Pacific is not against any country and it is not designed to make anyone to choose between countries, noting that the US is not seeking a new Cold War or a world divided into rigid blocks.
While delivering his keynote speech at a virtual dialogue hosted by Cosmos Foundation, he said Bangladesh is a sovereign independent nation that decides itself what organization or partnership it chooses to join.
"The United States wants Bangladesh to succeed. We seek to grow the US-Bangladesh partnership because we believe it's in the best interest of both our people," said Ambassador Miller.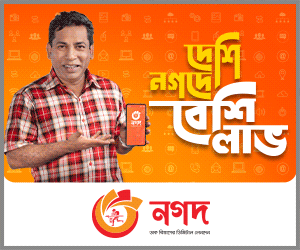 The Ambassador said their engagement in the Indo-Pacific is about advancing an optimistic vision that they have their participation and partnership in the region.
Cosmos Foundation, the philanthropic arm of the Cosmos Group, hosted the dialogue titled "Bangladesh-US Relations: Prognosis for the Future" as part of its ongoing Ambassadors' Lecture Series.
The opening remarks were delivered by Cosmos Foundation Chairman Enayetullah Khan. The session was chaired by Dr Iftekhar Ahmed Chowdhury, a renowned scholar-diplomat and former Advisor on Foreign Affairs of Bangladesh Caretaker Government.
Distinguished Fellow & Board Member at Bangladesh Enterprise Institute (BEI) Ambassador Farooq Sobhan, President of Bangladesh Institute of Peace and Security Studies (BIPSS) Major Gen (Retd) ANM Muniruzzaman, Honorary Advisor Emeritus, Cosmos Foundation Ambassador (Retd) Tariq A Karim and former Principal Secretary to PM Md Nojibur Rahman comprised the panel of discussants.
Ambassador Miller said they share the goal of building a more prosperous, secure and interconnected Indo-Pacific region, reports UNB.
The United States, he said, is ready to work with any nation that steps up and pursues peaceful resolution to address the challenges if they have intense disagreements in other areas.
"And we welcome the opportunity to work with our regional partners to create a prosperous path towards a shared future based on freedom, good governance, respect for international law and transparency," he mentioned.