Road Transport and Bridges Minister Obaidul Quader has said the long-cherished Padma Bridge will open for vehicular movement on June 26, a day after its inauguration on June 25.
He said this while exchanging views with public representatives of the southern region at Bangabandhu International Conference Centre in Dhaka on the occasion of the Padma Bridge inauguration.
Quader, also the Awami League general secretary, said no vehicle will be allowed to move over the Padma Bridge on June 25.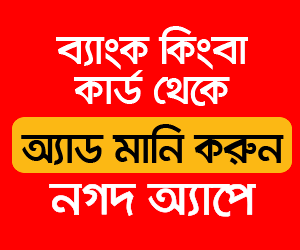 But, he said, vehicles can run on the bridge from 6:00 am on June 26 by paying tolls, reports BSS.
"A day before its inauguration, the Padma Bridge may be opened for some time so that people can visit it on foot. But, it is not sure yet," he added.
The road transport and bridges minister said many are hatching plots ahead of the Padma Bridge inauguration, while many others are desperately trying to create sabotages even on the opening day.
Urging all to remain alert to this end, he said: "We all must stay vigilant so that enemies cannot enter and cause any sabotage. I have come before you especially to say this. Everyone must maintain discipline on that day".
About the World Bank's fund withdrawal from the Padma Bridge project, Quader said the Padma Bridge is a revenge for insulting the Bangalee nation.
AL presidium members Kazi Zafarullah, Jahangir Kabir Nanak, Shahjahan Khan and Abdur Rahman, central leader Abul Hasnat Abdullah, AL joint general secretary AFM Bahauddin Nasim, organising secretaries BM Mozammel Haque and Mirza Azam, liberation war affairs secretary Mrinal Kanti Das, publicity and publication secretary Abdus Sobhan Golap, office Secretary Biplob Barua, cultural affairs secretary Asim Kumar Ukil, fisheries and livestock minister SM Rezaul Karim and deputy minister for water resources AKM Enamul Haque Shameem, among others, joined the meeting.
Earlier in the meeting, Prime Minister Sheikh Hasina in a message directed the AL leaders and activists to remain alert on the day of Padma Bridge inauguration.
AL organising secretary Mirza Azam read out the premier's message.
Prime Minister Sheikh Hasina will officially open the much-awaited Padma Bridge at 10:00 am on June 25.