A man has been hacked to death in Noakhali's Begumganj Upazila after allegations that he had stolen from a fish farm.
The incident occurred in Amanatpur village on Wednesday night, said Begumganj Police OC Firoze Alam.
The victim has been identified as 30-year-old Md Shohag.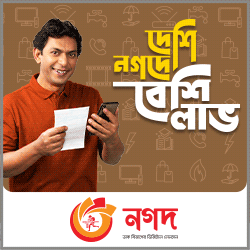 Shohag looked after two of his uncle's fish farms in the area, OC Firoze said, citing locals. Another fish farm, owned by Kalam, was next to them.
On Wednesday night, it was alleged, Shohag had stolen fish from Kalam's farm and the two engaged into an argument, bdnews24 reported.
"Kalam's followers attacked Shohag and injured him with sharp weapons in front of his home," Alam said. "He was in Noakhali General Hospital in critical condition. There doctors declared him dead."
The body has been kept at the hospital morgue for autopsy, he added.