The High Court on Sunday issued a rule upon the government bodies concerned to explain as to why they should not be directed to form an 'Independent Police Complaint Investigation Commission' to probe the allegations of crimes against the members of law enforcement agencies including police.
The High Court bench of Justice Md Mozibur Rahman Miah and Justice Md Kamrul Hossain Mollah passed the order after hearing a writ petition filed in this regard.
Two secretaries of the law ministry, home secretary and inspector general of police (IGP) have been asked to comply with the ruling within three weeks.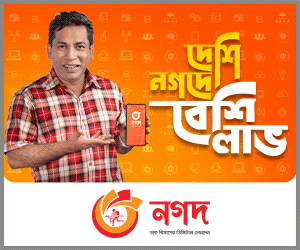 Earlier on November 23, the HC bench set 28 November (Sunday) for passing its order on the writ petition, filed by 102 Supreme Court lawyers on February 28 this year.
Lawyer Mohammad Shishir Manir appeared in the hearing on behalf of the writ petitioners while attorney general AM Amin Uddin represented the state.
The writ petition also sought an ad-interim direction from the High Court to form a committee comprising retired judge, former inspector general of police, retired secretary, law teacher and civil society representative so that it can discuss and review the relevant issues and submit their views directly to the court. But the court only issued a rule.
Earlier on September 10 in 2020, a legal notice was also sent to the government bodies, requesting them to constitute an 'Independent Police Complaint Investigation Commission' to investigate allegations of crimes against law enforcers.
But the respondents didn't comply with the legal notice. Then the lawyers filed the writ petition with the High Court.
The lawyers submitted a 145-page petition annexing 1,522 pages of documents as public interest litigation, saying that a section of law enforcers are reportedly involved in 18 types of crimes, including extrajudicial killing, rape, stalking, drug trading, torture, causing custodial deaths and enforced disappearances.
In the petition, the lawyers mentioned around 589 incidents of such offences which took place during the period between January 2017 and July 2020.
They also stated that since law enforcers conduct their own inquiry into the allegations against them, investigations are not carried out fairly and neutrally.