A 65-year old woman died and two other people suffered injuries as a branch of a roadside tree fell on them in Nabinagar upazila of Brahmanbaria district on Monday.
The deceased was identified as Rahima Begum, a resident of Bholachang village in the Nabinagar municipality area, reports UNB.
A branch of a dead tree of Roads and Highways Department fell on the three people around 11:00 am on Companyganj road, leaving them injured, witnesses said.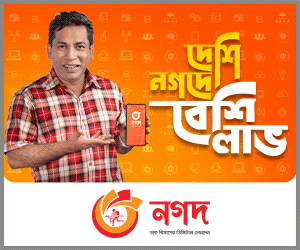 The critically injured woman was rushed to Nabinagar Sadar Hospital where doctors announced her dead.
Nabinagar municipality mayor Shib Sankar Das said there are many risky dead trees like that beside Companyganj road which were not felled due to negligence of the Roads and Highway Department.
"The accident could have been avoided if steps were taken to fell those trees in time," he said.
Shib Sankar Das said immediate steps will be taken to remove all the dead trees in the area.