WorldFish Bangladesh has extended its support among the cyclone Amphan-affected fishers in Cox's Bazar.
The organisation will operate a humanitarian assistance of $29,000, or Tk 2.46 million, to 426 households in four upazilas of the district under its USAID-funded ECOFISH II project activities in zones of resilience, according to a press release.
It has prepared a list of the victims and nature of damage to boats, houses and livestock, etc. in collaboration with local government representatives, Department of Fisheries and upazila administration.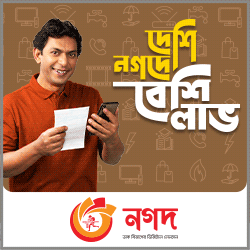 With the allocated amount, the organisation will distribute goats, sheep, chickens, ducks and vegetables, and seeds among 200 fisher families and help reconstruct 44 fishing boats at Teknaf, Ukhiya, Moheshakhali and Cox's Bazar Sadar upazilas.
It will also help renovate 25 damaged dry fish yards that belonge to fisherwomen and rebuild 100 fishing household shelters.
Worldfish will also provide support to 50 fish labourers working at the Bangladesh Fisheries Development Corporation (BFDC) landing centre, and seven seaweed and green mussel farmers involved in marine farming.
WorldFish would also seek support from the district administration and the World Food Program to provide support to approximately 10,600 fish processing labourers who have no fisher ID cards to cope up with the marine fishing ban and the Covid-19 pandemic situation.