The members of elite police force Rapid Action Battalion (RAB) have arrested the alleged killer of 12-year-old madrasah student Mohammad Zidan from Sadarghat area in Dhaka on Wednesday.
The arrestee was known as Md Abu Bakar, 16.
The throat-slit body of Zidan, son of Hafiz Uddin, was recovered from the septic tank of Madinatul Madrasah near Ahad Police Box of Gulistan in the early hours of Monday.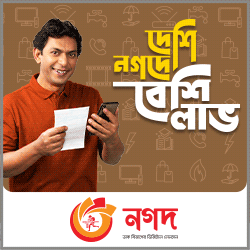 Zidan's father filed a case with Paltan Police Station accusing Abu Bakar, another student of the educational institution, on the day over the killing.
A UNB report said the elite force started investigation into the murder alongside local thana police.
Based on secret information, a team of Rab-3 conducted a drive at Sadarghat today and arrested Abu Bakar around 9am.
Briefing reporters at the Rab's Karwan Bazar Media Centre in the afternoon, Commanding Officer (CO) of Rab-3 Imranul Hassan said during preliminary interrogation, the arrestee confessed to his involvement in the killing.
He said slain Zidan was a resident student of the Hifj department of the madrasah.
As Zidan was junior to Abu Bakar, he used to make Zidan clean his clothes and asked him to build an unethical relation with him which Zidan rejected, the Rab-3 CO said quoting the arrestee.
Angered at the refusal, Abu Bakar slaughtered Zidan, he said.
As per his plan, he killed Zidan around 1:30 am on Monday when he was sleeping. Around 30-35 students were sleeping on the floor. Later, he dumped the body into the septic tank stealthily and fled.