There was a time when people used to fancy a big spacious house with large drawing and dining rooms, like that of a Jamidar Bari in films.
However, the definition of dream houses has changed due to technological advancements and cost-efficiency. Thus came the concept of a tiny house.
A tiny house is a 'dwelling unit with a maximum of 37 square metres (400 sq ft) of floor area, excluding lofts,' according to the 2018 International Residential Code, Appendix Q Tiny Houses.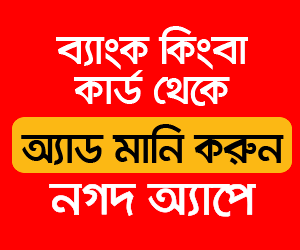 Studio apartments are also the similar concept of having a common space for everything. There are some pros and cons to these types of households. Especially for the flooded areas of Bangladesh, the concept of a tiny house is effective.
'Khudi Bari' (translation: tiny house) is designed by award-winning architect Marina Tabassum, to build sustainable housing for people affected by the monsoon season in Bangladesh.
Focusing on climate victims of Bangladesh, the project costs about 300 Euros which is around Tk 30 thousand, for the housing of four individuals. These modular mobile houses use mostly natural materials to build houses that can be shifted to another area if necessary.
The knock-down/flat-pack design simplifies installation and disassembly, allowing for quick relocation in the event of flooding or riverbank erosion.
Designed for families affected by flooding in the Ganges delta region, the basic materials are bamboo and metal corner braces which can be fabricated locally. The two-story modules are structurally sound, can endure strong winds.
Moreover, it can provide flood protection because the lower level can be submerged which is a bamboo structure.
The first three homes were completed in March 2021 with the help of private donors and in conjunction with families living on Chor Hijla.
These families are currently adapting the modules. As the project expands into other locations, at least one family member from the initial version will join the training staff.
Foundation for Architecture Community Equity (FACE) Bangladesh, a non-profit society affiliated with Marina Tabassum Architects, signed a contract with the Embassy of Switzerland in Bangladesh, to help 100 families self-build their own homes using the Khudi Bari model by June 2023.
Marina Tabassum
Born in 1969, Marina Tabassum is the first architect from Bangladesh to win the prestigious Soane Medal 2021, presented by Sir John Soane's Museum in London.
She also received the Aga Khan Award for architecture in 2016 for designing the Bait Ur Rouf Mosque in Dhaka.