Despite growth in jobs
Remittances set to drop in 2017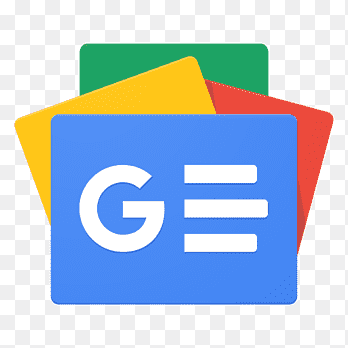 For all latest news, follow The Financial Express Google News channel.
Despite a significant rise in the country's outbound jobs, the growth of remittances is set to decline in the outgoing year 2017, said a RMMRU report on Thursday.
Refugee and Migratory Movements Research Unit (RMMRU) in its report projected that the inflow of remittances may decline by 0.81 per cent in 2017. Expatriate Bangladeshis sent US$ 12.37 billion home during the period between January and November this year.
If this trend continues, the total inward remittances will stand at US$ 13.50 billion in 2017. The amount of remittances was US$ 13.61 billion in 2016.
It was revealed at a press conference held at the National Press Club in the city. The report said the outflow of workers might increase by 34.15 per cent in 2017 if the current trend continues until the yearend.
Tasneem Siddiqui, founding chair of RMMRU who presented the report at the press conference, said remittance could be increased as the trend in migration was upward over the year. But it has not happened as a large number of workers are forced to come back home before completing their contract period.
They come back home being cheated by manpower recruiters. Mismanagement still exists in the migration process where a section of private manpower recruiters, middlemen and manpower bureau officials are involved, she said.
According to the report, some 931,832 Bangladeshis went abroad with jobs in Middle East and Southeast Asian countries during the January-November period in 2017.
If the trend continues, the growth of labour migration is expected to be increased by 34.15 per cent. Five years back (in 2013), a total of 409,253 Bangladeshi nationals went overseas with employment.
If 1.0 million workers get jobs this year, it will be a great success for the country, the report added.
Like previous years, the highest amount of remittances came from Saudi Arabia which is 17.15 per cent of the total amount, followed by United Arab Emirates (UAE) 15.97 per cent, United States (US) 13.77 per cent, Malaysia 7.53 per cent and United Kingdom 7.38 per cent.
The highest number of workers was hired by Saudi Arabia with 513,862 workers until November while Malaysia was second with 83,169 workers.
The top source area is Comilla as a maximum number of migration happened from the district which is 10.62 per cent. Although migration from tradition areas remained same like that of past years, it declined in Tangail. It stands at 7th position this year from third or fourth earlier.
The RMMRU chair said there may have impact on the awareness campaign programme in Tangail. Many people of this district are unwilling to go abroad without proper channel. It is a positive change of the aspirants.
The organisation has a vast work in this area, she mentioned.
Ms Siddiqui said a small number of workers are coming to lodge complaints to the authority concerned. Since inception of online cell in 2009, some 645 complaints were lodged while 431 of them were settled.
"So, access to justice has not improved for the workers," she said.
The sector is fully dependent on middlemen. Citing a study of RMMRU she said, "There is no way to come their dream true to go abroad without interferences in intermediaries."
About 90 per cent aspirants are dealing money through middlemen, she added.
If the syndication would not happen, the number of workers going to Malaysia increased. Employers usually prefer the recruiting agencies which are familiar with them. So, they might be discouraged to recruit workers through selected 10 agencies, she observed.
Quoting another research, the report said about 44 per cent of the workers returned home among migrant households. It is also found that a large number of workers came back home since the beginning of migration from the country.
So, the government should not mention the data on 10 million workers as current one, the RMMRU chair said.
Dependency of women migration reduced this year. As the overall migration dropped in the past years, the authority focused on women migration.
This year's statistics showed that women migration declined in terms of overall male migration. Female migration itself increased over 4.0 per cent in 2017 than that of last year. But there is a lack of attention to protection of female workers, she said.
The trend in international migration also increased in the 'climate-affected' areas which is another positive side.
Like previous years, Bangladesh is still dependent on a single country to send workers which is not good for migration. This year the highest number of jobseekers went to Saudi Arabia, according the report.
There is a big challenge to address irregular migration as a significant number of people travelled to Europe from Bangladesh in 2017. The government should pay attention to this area properly.
RMMRU officials, among others, were present at the press conference.