Look east for aid, trade
Bangladesh to strike $4.0b deal with Korea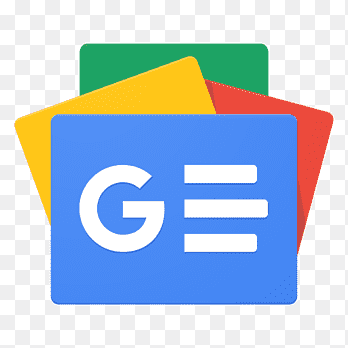 For all latest news, follow The Financial Express Google News channel.
South Korea is poised to emerge as a major aid destination for Bangladesh as Dhaka may sign a US$4.0-billion five-year cooperation framework with Seoul within months, amid global financial crunch.
An 'Economic Development Promotion Facility (EDPF)' framework will be penned to get official development assistance (ODA) in priority areas from 2023 to 2027, Economic Relations Division (ERD) officials said Friday.
"We're expecting to sign some $4.0-billion cooperation framework within two months or three with Korea. After the deal, Korea will be one of the key bilateral donors to Bangladesh," said a senior ERD official about the latest development in search for funds to replenish the country's foreign-exchange reserves.

Currently, Japan is the largest bilateral development partner of Bangladesh followed by China.
"After the signing of the framework, Korea is expected to be Bangladesh's second-largest bilateral development partner after Japan as it will provide nearly $750 million in aid per annum on average for infrastructure development and socioeconomic improvement."
Previously, Korea's annual aid portfolio to Bangladesh was very low at $700 million only, which it has provided in the past five years.
The proposed EDPF will be a new investment plan from Korean Exim Bank in Bangladesh where the credit will be disbursed with higher concessional rates, the official told the FE.
Under the deal, the loan will charge only 1.0-per cent interest rate and the maturity period will be 30 years. The grace period for the loan will be seven years, according to the ERD official.
Loans from key development partners, including the Asian Development Bank (ADB), the World Bank (WB), China and Japan, are gradually getting costlier.
The rate for the WB's concessional loan has currently reached 1.75 per cent, China's 2.0 per cent and ADB's over 2.0 per cent.
Another ERD official said there could be some 10 project proposals under the upcoming EDPF with Korea.
Under the framework, he added, most projects would be for transport-sector infrastructure development while some would be in health, ICT and education sectors.
The Republic of Korea has already proposed to come forward for mass rapid transit (MRT) line development in Dhaka and Chattogram cities, according to the official.
He said Korea has already started framing a master plan for Chattogram city so that its transport system can be developed at a standard format.
The Asian development partner has offered to finance Chattogram MRT and two other lines in Dhaka.
In Dhaka, Korea wants to partially bankroll the southern route of MRT Line-05 and the full portion of MRT Line-04.
It has also proposed to build Dhaka Ring Road aimed at easing traffic pressure inside the capital city.
Seoul has proposed to fund Eastern Refinery Limited Unit-02, construction of rail-cum-road bridge at Kalurghat, upgradation of Barishal-Patuakhali-Kuakata road to a four-lane highway with service lanes on either side and the fifth health, population and nutrition-sector programme.
Other projects, including Dhaka-Chattogram Expressway, are also under consideration.
Meanwhile, Bangladesh is the third-largest recipient of Korea's development assistance.
The newly industrialised country is also a key bilateral trade-development partner of Bangladesh as the trade volume between the two countries hit a historic high of $2.3 billion in 2021.