IFPRI 2022 Global Food Policy Report
BD people's calorie intake to drop 17pc by 2030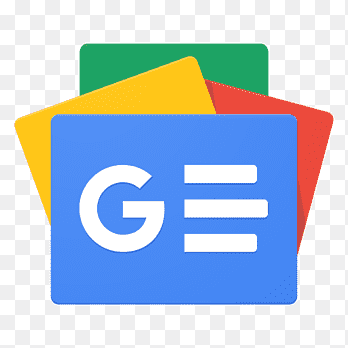 For all latest news, follow The Financial Express Google News channel.
The calorie intake of Bangladeshi people might decline by 17 per cent within 2030 due to climate change-induced extreme weather events, which have gradually been rising in the region, a latest study revealed.
It also said the number of people at risk from hunger would increase by 11-20 per cent by 2050 due to climate change impacts.
Washington-based International Food Policy Research Institute (IFPRI) conducted the study, titled "2022 Global Food Policy Report (GFPR): Impact of Climate Change."
The 2022 GFPR was officially launched at a hotel in Dhaka on Wednesday, highlighting the climate change phenomenon that threatens to impact over 750 million people in South Asia through climate hazards, primarily flood and drought.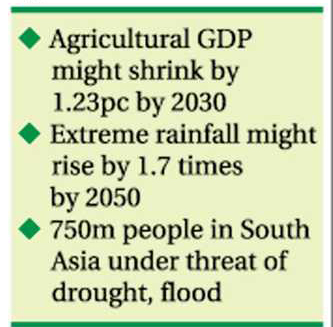 The report said South Asia would need three times more food reserve than its current reserve to offset the impacts of such events amid climate change.
The change would directly hit crops and fisheries, which might cause increase in malnourishment and loss of ecosystem services in the region.
It also said South Asia has turned into a climate change hotspot, posing unprecedented risks to the sustainability of food systems.
Furthermore, the existing vulnerabilities, such as level of poverty, limited access to basic services, and land use management, have been exacerbating the climate-induced risks.
The report also noted that food systems are impacted by climate change, and it plays an equally critical causal role.
"Globally, food systems contribute more than one-third of the total greenhouse emissions. About one-fifth of the total emissions come specifically from agriculture, forestry, and other land use (AFOLU)," said the 2022 GFPR.
It suggested that investing in transformation of food systems could result in stabilising climate in the future.
Planning Minister Abdul Mannan, in his speech at the launching programme, said Bangladesh is committed to promote sustainable agriculture following climate change.
"We are working to strengthen capacity, improve early warning systems, invest on climate-smart technology, and develop heat- and salinity-tolerant crop varieties," he added.
Secretary General of Bay of Bengal Initiative for Multi-Sectoral Technical and Economic Cooperation (BIMSTEC) Tenzin Lekphell said, "Climate change is not confined to national boundaries, and our member countries must consider trans-boundary actions on mitigation and adaptation to address the impact of climate change."
Director of IFPRI's Environment and Production Technology Division Channing Arndt said: "There are several promising innovations that can be applied to adaptation. But with more warming, adaptation will become less effective. Eventually, we all will want a stabilised climate."
IFPRI Director South Asia Shahidur Rashid pointed out that the climate risks in South Asia are amplified by existing vulnerabilities, which have been further compounded by the impacts of COVID-19.
"It has led to reduction in national income, overstretched social safety net programmes, and disrupted livelihoods of millions of smallholders."
"The COVID-19 along with climate change will make it extremely difficult for the region to achieve the SDGs of zero hunger by 2030," he added.
Besides, water scarcity is also projected to worsen with climate change. Of the world's five basins where water scarcity-led GDP losses are projected to be the highest, the three - Indus, Sabarmati, and Ganges-Brahmaputra - are in South Asia, the 2022 GFPR added.
Rationalising on food, fuel, and fertiliser policies could help support both adaptation to climate change and mitigation of GHG emissions in the region, it suggested.
Some policy recommendations for South Asia include increased investment in agricultural research and development, which is much lower in the region.
According to the report, it is only US$0.21 to $0.4 out of every $100 of farm output in South Asia, which is $0.61 for Sub-Saharan Africa, and $1.3 for Latin America and Caribbean.