Bangladesh Jatri Kalyan Samity, a passenger welfare platform, on Wednesday demanded that the government stop plying of unfit vehicles on highways during Eid-ul-Fitr.
They came up with the demand at a human chain in front of Jatiya Press Club in the city.
There are over 300,000 unfit vehicles in the country, mentioned the organisation.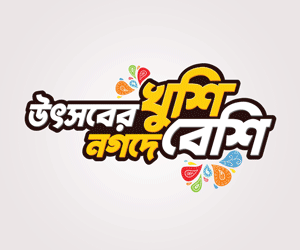 Secretary General of the platform Md Mozammel Haque Chowdhury said unfit buses, trucks, micro-buses and different types of human haulers ply the highways during Eid and cause accidents and sufferings to passengers.
During last year's Eid ul Fitr, 274 were killed and 848 hurt in 205 road accidents, he said, reports UNB.
He said that with 500,000 easy bikes, 60,000 autorickshaws, 700,000 battery-operated rickshaws and 500,000 motorcycles, it is easy for the highways to experience traffic jams during Eid season.
They demanded the government to ensure passenger safety and remove all unfit vehicles from the roads, to avoid traffic gridlocks and accidents in the country.
Regarding river routes, he also said the worn-out launches carry more than 5/6 times their passenger capacity, which should be banned immediately.
Among others, CPB leader Ruhin Hossain Prince, former MP Humayun Kabir Hiru, Bangladesh Online Activist Forum Kabir Chowdhury Tonmoy also spoke on the occasion.