Women outfit for monsoon: A style guide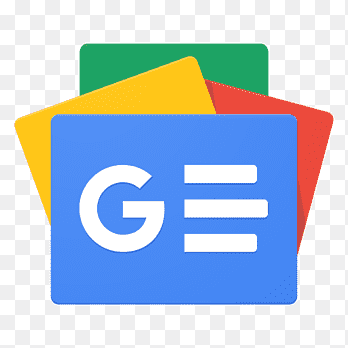 For all latest news, follow The Financial Express Google News channel.
Looking best when it is wet outside is not an easy task. When you are outside, you need to be ready for a sudden shower during the rainy season. Die-hard fashionistas claim that monsoon causes havoc with their styling preparations. When you least expect it, puddles of water might ruin your clothes and a storm may come out of nowhere.
From choosing the umbrella to your shoes, you should maintain the rainy fashion tips. This will help you to maintain your fashion trends despite rain and sun. Umbrella is a good old monsoon buddy. A trendy and matching umbrella with the outfit can be a perfect styling partner for this season.
You can come over from those traditional dark umbrellas to the polka-dotted pretties and the multicoloured ones. Matching your umbrella colour with your outfit can give you an attractive look for any hangout. You can get some raincoats instead of an umbrella if you are a bike, scooter, or bicycle rider.
If you are looking for your toes' beauty, black is a go-to colour choice for shoes. This season can make your shoes dirty easily so choose some dark colour shoes so the dirt is less visible. Those who prefer to go out with a scarf to save from sunburn can look for vibrant and vivacious shades. Keep in mind, that the scarf collection during this season must be light-weighted and comfortable.
The writer had conversations with fashion influencers on Instagram, Maaha Khan and Ziana Jesin Bhuiyan about their ideas to look trendy in the rainy season.
''I am a University student. I need to go out this season almost every day. I am a traditional outfit lover. For this season, I go for the cotton and loon fabric salwar-kameez," said Ziana Jesin Bhuiyan.
"Our country's rainy season mostly includes hot weather and sudden rain. We need to choose our clothes wisely so that we can get maximum comfort. I am avoiding white dresses and pajamas as no matter what I do, mud spoils things,'' she explained.
Ziana Jesin Bhuiyan
''You can go for the pastel and light-shaded dress for this season. Light purple, light pink, light blue, etc. can be some of the choices. You can avoid black as this colour absorbs heat more than any colour,'' she recommended.
For those who are western lovers and find them more comfortable with the western outfit, Ziana added, ''You can pair your t-shirts and trendy tops with some fashionable baggy jeans and some formal pants. If you are taking an orna, choose a comfortable one as the weather is not so comfortable.''
'For feet pairs, Zaina recommends going for rubber or plastic shoes as they are easy to wash and one can handle the rain and mud stress. Slippers with some height can protect your feet from the dirt. You can pair up high boots with skinny jeans for an attractive feet look.
"I prefer to wear minimal jewellery. You can look for some small earrings to pair with your western outfits. If you need to wear a watch, make sure the watch is waterproof,'' Ziana commented.
Maaha Khan added her remarks, ''I also prefer cotton fabric dresses for this season as they are lightweight and can dry easily. If you want fuss-free clothing, you can try Khadi."
"Khadi is easy to dry and also it's easy to remove the stain. White colour is not my preference for this season. You can look for some bright shades for your dress, like sun yellow, orange, blue, and pink. These colours can give you a vibrant look and stains are less visible in bright shades than the light shades. Try not to wear a tight silhouette dress, silk, leather, georgette, chiffon, and velvet,'' she explained.
Maaha Khan
''To carry a trendy look, I prefer to wear some bright colour jewellery. I avoid wearing heels for this season. This time the roads are not even, there are muddy roads everywhere. That's why I prefer slippers, also you can go for some sneaky sneakers. Avoid white-coloured shoes and washable shoes are more convenient."
Maaha suggested to maintain our skin health, ''This season you need to take proper care of your skin. Use a gentle cleanser to remove all the dirt and debris from your skin."
"After that use a good toner and light-weight moisturiser. Keep your eyes on the ingredients before buying, they must not include any harsh ingredients. If the sun is smiling outside, look for a good sunscreen suitable for your skin type and hydrate your lips with a lip balm.''
This season we can get in touch with mud and germs. So proper body care is important. You can use an antifungal foot cream as our feet have to go through much pain with the mud and germs.
Additionally, healthy foods can have a good impact on our skin. So, for overall beauty, healthy foods, a good amount of water intake, skincare, and fashion sense all are equally important.