Chinese social media giant Weibo's shares fall in Hong Kong stock market debut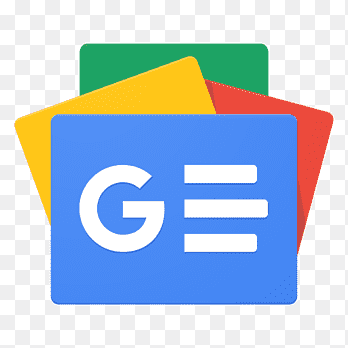 For all latest news, follow The Financial Express Google News channel.
Social media giant Weibo has made its Hong Kong stock market debut as Chinese technology firms come under intense pressure at home and abroad.
Weibo's shares fell by more than 6 per cent in the first few minutes of trading.
The firm joins other major Chinese technology companies, including Alibaba and JD.com, which are listed in both the US and Hong Kong, reports the BBC.
It comes just days after Chinese ride-hailing giant Didi said it will move its listing to Hong Kong from the US.
Weibo raised $385m (£290m) from the secondary share listing in Hong Kong.
The company's US-listed shares have lost around a third of their value in the last six months.
Why is Weibo listing in Hong Kong?
Trade tensions between Washington and Beijing that heightened significantly during the Trump administration show little sign of easing under President Biden.
Chinese companies that have their shares listed in the US have found themselves caught in the middle of the ongoing spat between the world's two biggest economies.
In recent months, Beijing has increased its oversight of China's biggest businesses with the technology industry coming under particular scrutiny.
Meanwhile, the US Securities and Exchange Commission (SEC) has finalised rules that would mean US-listed foreign companies can be delisted if their auditors do not comply with requests for information from regulators.
Some Chinese firms are now looking for alternative sources of funding in case they have to take their shares off US stock markets.
"It will be disastrous if all Chinese companies are forced to delist from US exchanges. Despite the intense competition between the two countries, they need, must, and have to be interdependent financially, economically, technologically, socially, and culturally," Nina Xiang, managing director of China Money Network in Hong Kong said.
Will Weibo follow Didi out of the US?
Last week, ride-hailing giant Didi Global said it it would take its shares off the New York Stock Exchange and move its listing to Hong Kong.
It raised $4.4bn from its US market debut at the end of June, but within days China's internet regulator ordered online stores not to offer Didi's app, saying it illegally collected users' personal data.
Didi's announcement that it was planning to delist in the US came just hours after the SEC announcement that it was moving ahead with its efforts to remove Chinese firms from US stock exchanges for not complying with new accounting rules.
Didi's shares have fallen by more than 50 per cent in the five months since they started trading in New York.
Ms Xiang believes Weibo should be safe, for now: "Much depends on if Chinese and American regulators can work through their differences to reach a solution on access to auditing documents."
What is Weibo?
Weibo is the Chinese word for microblog and the firm is known as the country's version of Twitter.
It launched in 2009 and now has more than 570m monthly users, compared to Twitter's 211m users per month.
The company is China's second biggest social media platform, after technology giant Tencent's WeChat.
China is the world's biggest social media market, with more than 900m users.
Major US platforms like Twitter and Facebook are blocked in China, meaning the country offers huge growth potential for domestic social media firms like Weibo.