CHATTOGRAM: Leather traders in Chattogram have urged the government to exempt tannery workers from the purview of the ongoing coronavirus-induced nationwide strict restrictions.
Khorshed Alam, general secretary of Chattogram Leather Arothdar Samity and its former president Mohammed Moslem Uddin made the call in the port city on Saturday.
The traders said, leather traders, who collected rawhide and leather in Chattogram on the Eid day, were suffering financially as they could not preserve hundreds of thousands of pieces of unsold leather due to the lockdown.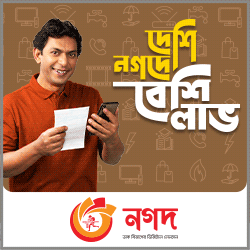 They also said that non-payment of dues by a section of buyers who collected hides from them during and after Eid-ul-Azha augmented their woes. So the leather trade in Chattogram was getting hampered seriously, they said.
Mr Khorshed Alam said, "If people involved with preserving leather cannot go to tanneries and godowns, huge leather will get rotten within the next several days. So, we request the government to exclude the workers of tanneries and godowns of hides from the lockdown."
Mr Moslem Uddin said, "Our collection of hides of sacrificial cattle in the current year has exceeded our target. The target was 0.6 million to 0.7 million pieces. So we request the government to allow the workers tanneries and godowns to move during the lockdown to help preserve the collected leather."
Sources said the regular leather traders and owners of storages (Arothdar) collected around 0.6 million (six lakh) hides of cattle at low prices during this Eid. Hundreds of thousands of pieces of leather were being preserved in godowns only with salt and those were yet to be sold.
Moreover, it was alleged that the buyers were yet to clear the dues for leather sold to them by the traders.