The Export Promotion Bureau (EPB) has sought around Tk 100 million from the government to meet its expenses for participating in the Dubai Expo 2020.
The World Expo is scheduled to start on October 01 next.
Vice Chairman and Chief Executive Officer (CEO) of the EPB A. H. M. Ahsan has recently sent a letter to the commerce ministry, seeking the funds from the allocated budget.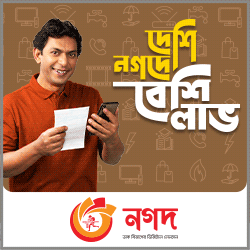 It is supposed to submit final output of pavilion to the expo organisers within the third week of August as per guidelines of the exposition.
The funds will be spent for making different digital contents that will be used in the pavilion. Besides, the funds will cover the expenses of necessary contents, documents, travel cost, souvenir, manpower, hospitality expenses, etc.
The six-month long expo will continue till March 31 next year with organisers expecting an estimated 25 million visitors.
Country's different sectors that registered with the government's authorities concerned are expected to participate in the World Expo 2020, an official said.
The companies will display their produced goods in the upcoming World Expo. They have said preparations are being taken to participate in Expo 2020 for showcasing existing and potential trade, business and innovations.
A commerce ministry high official said the state export promotion arm has recently requested the ministry to allocate over Tk 99 million for meeting the expenses of Dubai exposition. It is now in final stage, he added.
Different government and private agencies will take part in the upcoming event.
Besides, leather sector companies will display their leather and leather goods such as bag, belt, laptop bag, shoe, jacket and handbag at the international event.
Some 192 countries are expected to take part in World Expo 2020 with the objectives to create a better world through innovation, partnership, engagement and impact.
Apart from Export Promotion Bureau, Bangladesh Garment Manufacturers and Exporters Association, Bangladesh Knitwear Manufacturers and Exporters Association, Bangladesh Tourism Board and youth entrepreneurs will take part in the expo with their innovative ideas, a source concerned said.