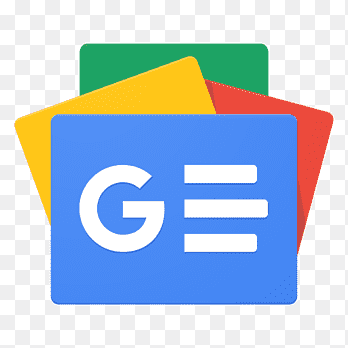 For all latest news, follow The Financial Express Google News channel.
The government will re-adjust the domestic oil prices if their price in the international market continues to fall, state minister for the Ministry of Power, Energy and Mineral Resources (MPEMR) Nasrul Hamid said Sunday.
Hamid has urged all to be patient for a couple of months and termed the current energy and gas crisis as temporary.
"Please be patient for the next one to two months," he said adding, "The prices will surely be adjusted and several times if necessary."
He claimed the government was forced to raise the petroleum fuel prices due to the Russia-Ukraine war situation that pushed up the price in the global market.
"The effect of the war is everywhere and we're not out of it", he said.
Mr Hamid was speaking as the chief guest at a seminar titled, 'Energy Security in Bangladesh: Volatile International Market,' at Biddyut Bhaban in the city.
The Forum for Energy Reporters Bangladesh (FERB) and US-based Chevron Bangladesh jointly organised the seminar on the occasion of National Energy Security Day.
The incumbent government is a public-friendly government not like of the previous one that resorted to corruption, he said appealing commoners to keep trust on them.
Higher oil prices is a not of a problem in Bangladesh only, it's a global one, he said.
"We were in good shape four to five months back when we could achieve 100 per cent electrification. Energy prices were also low. But the Russia-Ukraine war changed the overall dynamics," Mr Hamid said spelling out the context of hiking oil prices domestically.
"The effect of the war is everywhere and we're not out of it," he said adding, "We all should be united to face the global problem."
During the past one decade the government added around 1,000 million cubic feet per day (mmcfd) of natural gas from 1,700 mmcfd to 2,700 mmcfd, said Mr Hamid.
Four drilling rigs were purchased and one rig was also repaired over the past one decade, he said.
Speaking on the occasion Mr Hamid blasted the opposition BNP for criticising the government over the rising petroleum prices, gas crisis and load-shedding in electricity supply.
"When it was in power the BNP did nothing but plundered the state's wealth. That's why they became champions in corruption", he said adding, and the people had to experience load-shedding of 16-17 hours a day at that time.
He also said that BNP had rejected an offer from India to allow construction of a pipeline to take gas from Myanmar to India through Bangladesh.
"If that gas line was constructed, we would have got gas from Myanmar at a cheaper rate", he said.
The state minister also blamed the energy experts for wrongly advising the government for which it could not offer foreign oil companies to explore gas in the offshore areas of the country.
"A number of geologists and experts worked with us and they suggested that it would be better to import LNG as exploration may take huge times to get gas from our offshore areas", he added.
"But we were not sitting idle but continued our efforts for oil and gas exploration," he said.
Three foreign companies including US-based ConocoPhillips and South Korean Posco-Daewoo were awarded contracts to explore gas in offshore areas.
"But at one stage they left the gas blocks saying that gas production would not be economically viable as they found gas elsewhere at cheaper cost", he claimed.
Senior energy secretary Mahbub Hossain said the government has taken up a plan to drill 46 wells. It will help add 6118 million cubic feet gas by 2025.
Petrobangla chairman Nazmul Ahsan said the government has appointed a foreign consultant to go for international bidding to explore gas in offshore areas by year ends.
Prof Badrul Imam of Geology department of Dhaka University said the problems in the energy sector now widened in branches and sub-branches due to lack of initiative for gas explorations during the tenure of past successive governments.
He said Myanmar has discovered a huge quantity of gas in its Rakkhaine state in the last 10 years, while Bangladesh seated idle.
Energy adviser of Consumers Association of Bangladesh (CAB) professor M Shamsul Alam said Bangladesh Energy Regulatory Commission (BERC) is the legal authority to fix the petroleum fuel prices like it does for natural gas and liquefied petroleum gas (LPG).
"But the Bangladesh Petroleum Corporation (BPC) set the petroleum prices defying the law which has no accountability", he said adding an independent audit should be conducted in the accounts of the organisation to check its corruption.
Mr Alam also demanded to withdraw involvement of the bureaucrats in the board of directors of state-run entities terming it as a 'conflict of interest."
Presided over by FERB chairman Shamim Jahangir, the event was addressed among others, by senior secretary of energy division Mahbub Hossain, Petrobangla chairman Nazmul Ahsan.
Energy and Power magazine editor Mollah Amzad Hossain delivered the keynote paper at the seminar, while FERB executive director Rishan Nasrullah conducted the event.