The ongoing hard lockdown has hit rawhide trade during this peak season, raising concern over low collection of the key product for the billion-dollar leather and footwear industry.
Despite a slight increase this year, the prices of rawhide are still much lower than the government-fixed rates, said insiders.
Besides, the number of seasonal rawhide traders has declined remarkably this Eid-ul-Azha than that of last two years as thousands of them incurred loss amid dull business during the religious festivals in the previous years.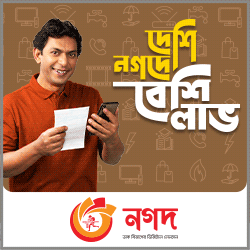 Insiders predicted that rawhide collection by the tanners might be much lesser this year amid the lockdown due to a decline in the number of sacrificial animals as well as low presence of middlemen in rawhide business.
The tanners collect more than 70 per cent of rawhide of annual demand during the time in between the Eid-ul-Azha festival.
Prices of rawhide especially those of cows are higher to some extent this year than that of last Eid, but still remain much lesser than the government-fixed prices.
The government has fixed cowhide prices at Tk 40-45 per square feet (sqft) in Dhaka and Tk 33-37 sqft outside the capital to ensure fair prices.
Abdul Gani, a Mohammadpur-based meat shop owner and seasonal rawhide trader, told the FE that he bought 20 cowhides on Eid day at Tk 400-450 each.
"I was expecting to sell them at Tk 700-800 per piece but traders offered me only Tk 450-500 at Posta in Lalbagh," he said, adding that prices have increased to some extent than last year, but still remain 50 per cent lower than that of the government-fixed rate.
Arman Hossain Biplob, another trader, said the price of a 25-40 sqft cowhide should be between Tk 800 and Tk 1,600 but traders in Posta were offering them only Tk 400-Tk 650.
Mr Biplob said half of the seasonal traders are out of trade this year due to a lack of capital, and concern over losses during the ongoing lockdown.
Goat skins were selling at throwaway prices this Eid, he said, adding that prices dropped to below Tk 10 per piece.
He said many traders collected goat and sheep hides from households free of cost and sold them at Tk 8.0-10 per piece at Posta, the biggest rawhide market of the country.
Aftab Uddin, president of Bangladesh Rawhide and Skin Merchants Association, said Arratdars (wholesalers) are collecting quality hides at government-fixed rates.
The number of seasonal traders has dropped notably this year as many lost their capital last years, he said, adding that the quality of a huge volume of rawhide has already deteriorated in Jashore, Rangpur, Chattogram and Sylhet regions due to lack of proper preservation and absence of traditional traders.
He said the pandemic-induced lockdown is going to take a heavy toll on rawhide collection this year as the number of sacrificial animals has also declined to a three-year low.
However, the ministry of fisheries and livestock said a total of 9.1 million animals were sacrificed this Eid which was 9.4 million in 2020 and 10.9 million in 2019.
Shakhawat Ullah, secretary of Bangladesh Tanners Association, said hide markets at district level are quite empty this year due to the lockdown and surge in virus infections in the rural areas.
If such situation continues, he said, it would be tough for them to purchase necessary hides long before their condition starts deteriorating.
He urged the fisheries and livestock ministry and local administration for proper management of rawhide during this post-Eid period.
The country has above 160 tanneries which process rawhide to finished leather for 165 footwear and leather factories in the country.
The tanners process 220-240 million sqft leather annually of which more than 70 per cent of hides are collected during Eid-ul-Azha.
Exports of leather, leather-made products and footwear fetched US$941 million in the just-concluded fiscal year (FY'21) with an 18 per cent growth than that of its previous year.