Managing Director (MD) and Chief Executive Officer (CEO) of National Bank Limited Shah Syed Abdul Bari has stepped down from his position showing health conditions as a cause.
The resignation came just seven months into his appointment to the position on April 26, 2021, a senior official of the bank told the FE.
"Yes, Mr Bari has resigned from his post on health issues," the NBL official said, who did not want to be named.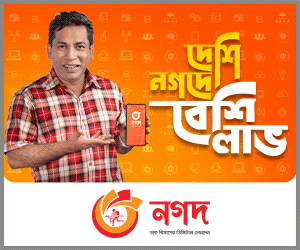 Accepting the resignation, the board of directors of the private commercial bank on Thursday appointed the bank's Deputy Managing Director (DMD) Syed Rois Uddin as MD and CEO (current charge), added the official.
Mr Bari was appointed as the MD and CEO of the bank on April 26 at the 445th meeting of the board of directors held virtually, with the bank's chairperson Monowara Sikder in chair.