Rising fuel demand in Bangladesh
Qatar to supply more LNG
Deal to be inked soon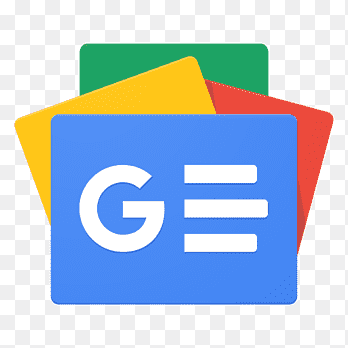 For all latest news, follow The Financial Express Google News channel.
World's leading LNG producer Qatargas will supply additional liquefied natural gas amounting to around a million tonne per year (MTPA) to cater Bangladesh's growing gas demand.
"Qatargas has confirmed us providing at least 1.0 MTPA of LNG from 2025," Petrobangla chairman Nazmul Ahsan told the FE Sunday, as the country is on the lookout for foreign supplies to make up for domestic gas shortages.
Bangladesh sought to import around 2.0 MTPA additional LNG but Qatargas of the gulf-state Qatar confirmed decision to provide around half the additional requirement yet, he said.
The company has assured of looking into the matter of supplying 1.0MTPA more LNG in future, said the Petrobangla top brass.
He, however, could not say about the buying price of LNG.
"We had discussions with Qatargas last week and a deal regarding the additional import of LNG will be inked soon," says Mr Ahsan.
Currently, Qatargas supplies LNG to Bangladesh under a long-term deal with Petrobangla.
The state corporation also has sale and purchase agreement (SPA) with Qatar's RasGas to buy annually up to 2.5 MTPA lean LNG for over 15 years.
During the initial five years of the deal, RasGas will supply annually around 1.8 MTPA of LNG, which will increase up to 2.5 Mtpa in next 10 years, as per the agreement.
The purchase price has been set at around 12.65 per cent of the three-month average price of Brent crude oil plus $0.50 constant per million British thermal unit (MMBTU).
Should Petrobangla have greater demand during the first five years, it can increase the import volume annually to 2.5 Mtpa, and during the next 10 years, it reserves the option to reduce the amount by 10 per cent per annum.
If Bangladesh takes less than the base amount of LNG, in any year, it will have to pay the price on a take-or-pay basis.
Under the annual delivery programme Qatargas will supply a total of 40 LNG cargoes to Bangladesh during 2022. It supplied one cargo less, or 39 LNG cargoes, during 2021. The regular size of an LNG cargo is 138,000 cubic metres.
Bangladesh is currently struggling to cope with a mounting natural-gas demand due to dwindling natural gas production from local gas-fields and higher price of LNG on the wayward international market.
Gas-guzzling power plants, industries, households, compressed natural gas (CNG) filling stations, and commercial consumers are getting less gas compared to their actual demand, consumers allege.
Its current buying price of LNG from long-term suppliers ranges around $12 per MMBTU, considering the current Brent crude price of around $90 per barrel.
Bangladesh's overall LNG re-gasification stood around 470 million cubic feet per day (mmcfd) Sunday, totaling the country's overall natural gas output to around 2,773mmcfd, as on September 24, 2022, according to Petrobangla statistics.
The country's overall natural gas demand is, however, around 4,000mmcfd.
Currently, the country imports five to six LNG cargoes from the two long-term suppliers. Petrobangla started regular import of LNG in September 2018. It has a similar SPA with OQ to import annually around 1.0 Mtpa LNG for 15 years.
Petrobangla purchases LNG at around 11.9 per cent of the three-month average of Brent crude oil prices plus $0.40 cents per mmBtu and the payments are to be made within 25 days of delivery.
The petroleum agency has the option of increasing LNG imports to 1.5 Mtpa or lowering it to 0.9 Mtpa without having to pay penalties.
Bangladesh has ceased importing LNG from volatile spot market since July 2022 due to price rises, pushed by supply-chain crunch under pandemic and war impacts.