Shikho, the Dhaka-based EdTech startup has confirmed it has acquired Bohubrihi, one of the leading online professional course platforms in the country. The move signals an acceleration of Shikho's broader vision to provide quality education and instruction for learners of all ages in Bangladesh.
Shikho, who already provided students with affordable digital resources and tools to succeed in academic courses, will now be able to do the same for those wanting to gain professional skills.
The deal reportedly involves both cash and stock, and crucially, Bohubrihi Co-Founder and CEO, Md. Yanur Islam (Piash) will continue to run the business joining Shikho as the Head of their Professional Learning vertical.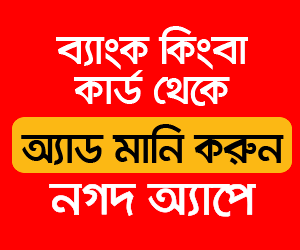 Announcing the deal, Shahir Chowdhury, Co-Founder and CEO of Shikho said, "Yanur has deep domain expertise and is a proven entrepreneur who shares our passion for democratizing access to a high-quality education. We are purposely building a team of visionary leaders and Piash will be instrumental in helping achieve our ambitions, as Shikho rapidly scales and moves towards providing professional and skills focused learning".
Bohubrihi was founded in 2016 when Yanur was still a Chemical Engineering student at Bangladesh University of Engineering and Technology (BUET). Today the platform has over 100,000 registered users, 63 professional and skills-based courses with over 4,500 video lessons.
Students can enroll in a variety of courses that drive tangible career focused learning outcomes. Some of the most popular courses on the platform include web and app development, data science techniques and digital marketing methods, amongst many others.
"We founded Bohubrihi to create a localized solution for quality, professional online courses. When I started talking to Shahir, I realized that we shared a common understanding of instructional design and the belief that technology will help solve education problems. I am very excited about the future and this new challenge as we look to scale and unlock several immediate synergies by leveraging Shikho's world class technology and data architecture. For Bohubrihi learners, this means an enhanced learning experience, better support and better chances of success with deeper ties with industry.", said Md. Yanur Islam, now Head of Professional Learning at Shikho.
Since raising a $1.3m seed round from global venture capital firms in August 2021, Shikho has released several new courses for the Secondary and Higher Secondary Certificate exams, launched a Live Class solution bringing to market a first of its kind in-app interactive digital classroom, introduced a web-portal and has grown their team from 60 to over 280 employees strong.