The ninth National SME Fair 2021 will kick-off on Sunday in the capital aiming to flourish and popularise the products of the sector.
The Small and Medium Enterprise Foundation (SMEF) is organising the fair.
Prime Minister Sheikh Hasina is expected to inaugurate the event virtually.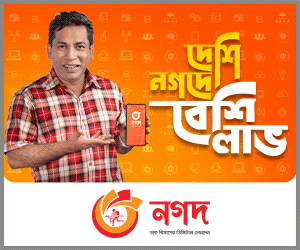 The fair will be held at Bangabandhu International Conference Center (BICC).
Industries Minister Nurul Majid Mahmud Humayun at a press briefing on Thursday at Parjatan Bhaban in the capital said that a total of 311 small and medium enterprises will display their products.
There will be 325 stalls at the fair, of which 60 per cent will be for female entrepreneurs and 40 per cent for male entrepreneurs.
Products like light engineering, electrical and electronics, information technology (IT), jute, leather, handicrafts, herbal, organic, fashion design and jewellery will be displayed at the fair.
The SME fair will remain open for all without an entry fee from 10:00 am to 8:00 pm everyday and will continue until December 12.
The minister said the event will create a bridge between the entrepreneurs of SMEs and customers, and will help popularise their products in the local and international markets which will contribute to national growth.
He mentioned that during the inaugural day of the fair the 'National SME Entrepreneurs Award 2021' will be handed over.
Four seminars on financing, development of women entrepreneurs, development of technology and cluster development will also be held during the eight-day fair.
Mr Humayun said that 1,561 entrepreneurs had sold goods worth over Tk 218 million and received orders of goods worth over Tk 365 million during the last eight national SME fairs.
Besides, a total of 3,162 entrepreneurs had sold goods worth over Tk 233 million and got orders to the tune of over Tk 211 million during the last eight divisional and district-level SME fairs.
"We hope the volume of sales and orders will be satisfactory this year," he said in a positive note of expression.
The Bangladesh Small and Cottage Industries Corporation (BSCIC), Bangladesh Chemical Industries Corporation (BCIC), Bangladesh Industrial Assistance Centre (BITAC), Bangladesh Standard and Testing Institution (BSTI), BRAC Bank, Agrani Bank and Eastern Bank will participate the fair with their stalls.
State Minister for Industries Kamal Ahmed Majumder, Industries Secretary Jakia Sultana, Chairperson of SME Foundation Prof Md Masudur Rahman, Managing Director Dr Md Mofizur Rahman and Convener of National SME Fair Implementation Committee Enayet Hossain Chowdhury were present, among others, at the press briefing.