The Dhaka Mass Transit Company Ltd (DMTCL) has again changed its rescheduled plan to bring the first set of readymade trains for mass rapid transit (MRT) line-6 from Japan.
The plan has been changed as it could not send an inspection team there to start shipment of readymade trains due to travel ban imposed by the Japanese government.
Sources said due to deterioration in coronavirus situation in Japan, visa for the technical team to visit the train manufacturing country has been refused.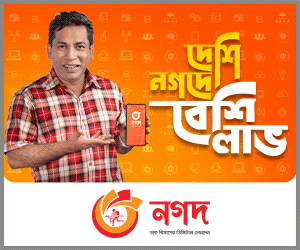 They said the team is supposed to scrutinise the first set of manufactured trains so that all sets of readymade trains can be gradually brought into the country with the target to launch the mass rapid transit line-6 (MRT 6) in December next.
"The Japanese government has imposed travel ban on foreigners for an indefinite period due to an increase in Covid-19 cases. So, it is not possible to start shipment of readymade trains shortly," said a source.
He, however, said the Dhaka Mass Transit Company Ltd (DMTCL) is now trying to bring the consignment of trains in an alternative way. Official sources said DMTCL is also working on few other options to procure the train sets.
Managing Director MAN Siddique at a press conference in January also hinted about involving a third party to carry out inspection of readymade trains if the Japanese government does not respond to its demand to issue visa thru special arrangement.
DMTCL took an initial plan to start shipment of the first set of readymade trains in April 2020. But due to lockdown amid the spread of coronavirus both in Bangladesh and Japan at that time, the plan could not be executed.
Finally, DMTCL announced its second plan to start the process of shipment of the first set of trains in December after the situation improved.
Six sets of trains have been readied in Japan since the Japanese company started manufacturing train sets.
A set of trains is prepared with six bogies. Total 24 sets of trains have been planned to be readied for operating MRT-6 from Uttara to Motijheel on the occasion of the country's 50th Victory Day.
Officials said a move has already been taken to hire a renowned Japanese metro rail company to carry out the inspection as the third party on behalf of DMTCL.