In between learning and unlearning: 2022 year in review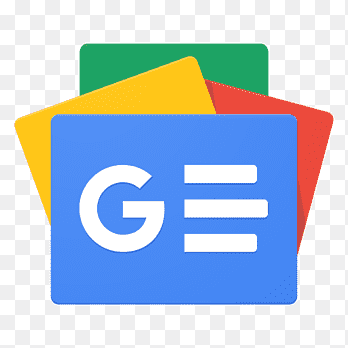 For all latest news, follow The Financial Express Google News channel.
Each year in passing brings a lifetime of lessons that we latch onto to help us get through another year and its highs and lows.
2022 was a watershed year for the world in light of the coronavirus pandemic that ravaged the world for the last two years. Quarantine restrictions were restricted, borders finally began to open up, and we embraced the new normal as vaccines were delivered at unprecedented rates.
Our personal lives have also been wrought with quintessential events of their own.
Amidst all these, we've learned, re-learned and unlearned some important things throughout the year which need to be discussed to begin 2023.
How and when to say 'NO'
We often hear 'Carpe Diem!' or about seizing opportunities as they come. Say yes, if it does not work out, you will have at least learned something - so where is the loss?
While this advice is invaluable, it may not apply to every situation. Especially as we get older and our plates get filled up with more to-dos and responsibilities, you will effectively have to rule out requests or opportunities that do not quite align with your goals to make the best use of your time and energy. Sometimes not working on something is the most productive thing you can do.
Being busy and productive are two different things
With so much to do, our minds are cluttered with countless thoughts of 'I have to do this and that.' This clouds the power to distinguish between what's important and what's not. That's why the mind fills the time with activity, even if it's not necessarily productive.
As a student with a full-time academic courseload and a part-time job, this writer has had a lot on her plate this year. Yet most of the time, she didn't know what she was busy with. At the end of the day, my accomplishments weren't increasing.
A calm and focused mind can complete a job in 1 hour, while a chaotic and restless mind takes 5 hours to finish the same task. The fact that being busy and productive are different things - sounds simple, but this was a big breakthrough if you can feel it.
So, every hour, take a couple of minutes to reflect on your mental well-being and ask yourself - "Am I really busy? What have I accomplished? What's causing friction?"
This practice will allow you to manage and conserve your mental energy better. You will learn to recognise and differentiate between being busy and being productive.
Attention to detail separates the mediocre from the extraordinary
To err is only human. Regardless of how much of a perfectionist you are, you are likely to make mistakes. However, paying attention to the small details, whether in your work or relationships, can generate outsized dividends in the long run.
As an employee working under someone, it will save you time to fix those small mistakes later so that you can focus on the more important tasks at hand.
It will also make your manager's life easier, giving them more time to guide you through the more challenging tasks. That one last check before you turn in your work may take you another 10 minutes to complete, but it is always worth it so you can avoid embarrassing blunders down the line.
If you are getting presents for a friend or a significant other for a special occasion, paying attention to something they mentioned about liking and incorporating that in your gift will also help ensure that not only does the person genuinely find the gift useful, but also that your money is spent wisely on what truly matters.
Fairytale endings afterall exist
One of the biggest highlights of 2022 (at least in Bangladesh, given the massive fan following) was Argentina finally lifting FIFA World Cup after 36 years and Lionel Messi adding the one missing jewel to his crown.
Many football fans have followed his career trajectory from his debut in the 2006 World Cup to his leading Argentina in the 2014 finals to his ever-so-heartbreaking face after losing to Germany to Argentina going back home in 2018 after the round of 16 to its absolutely beautiful redemption in 2022.
Messi announced his retirement twice in the last eight years, being faced with one loss after another with his national team. However, this man taught us the power of perseverance, sheer determination, and teamwork and restored our faith in happy endings.
Of course, external factors beyond our control will always affect us. And while it's important to know when to quit and when to continue pursuing a goal, Argentina winning this year showed us how when one wants something, the universe truly conspires in their favour.
That said, some goals may not make sense to work towards year after year (such as someone wanting to pursue their undergrad studies at an Ivy League repeatedly applying one year after another).
Given that the goals make sense given the timeline, it is worth it to not give up until it all works out. You will feel down, and you will want to give up, but at the end of the day, when you look back with that trophy in your hand, all the highs and lows in the past will make sense.
That's a wrap. We hope you find these takeaways helpful as you jot down your new year's resolutions and prepare for another year of the earth's revolution around the sun.