Jamdani weaving in Bangladesh: Weavers neglected, production falling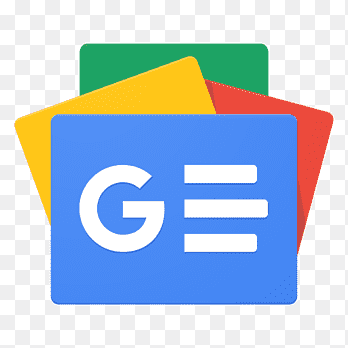 For all latest news, follow The Financial Express Google News channel.
Jamdani saree epitomises elegance and sophistication, thanks to its aesthetic designs and contrasting weaves. Its fine muslin fabric, adorned with eye-catching craftsmanship in monochromatic, two-colour, light or heavy designs, is always on top of saree lovers' lists. UNESCO recognised it as a Geographical Indication product of Bangladesh in 2016.
The history of Jamdani is even older than the history of Dhaka. Jamdani saree originated from the fusion of Persian and Mughal cultures during the medieval Muslim period. It is the Muslims of Dhaka who popularised the weaving of Jamdani and sustained its tradition.
This invaluable industry is located in Narayanganj, on the outskirts of Dhaka. Sonargaon, Rupganj, and Siddhirganj upazilas along the banks of the Shitalakshya river are respectively known as Noapara, Barabo, Kazipara, Dakshin Rupsi, Gangpar Jamdani Palli.
According to local estimates, there are around 3000 weavers residing here. Almost every household in these areas has someone involved in the Jamdani industry. As this writer visited these villages, she took a keen interest in the Jamdani weaving method, the life of weavers and other aspects of the industry.
Weaving method
Jamdani saree is entirely handwoven, hence, expensive. Artisans weave it by twisting it by hand. Two artisans are required to work parallelly to weave a Jamdani -- one sitting on the right is the master craftsman, and the one sitting on the left is the helper or apprentice craftsman.
Upon receiving an order for Jamdani, the craftsmen order yarn first. Different colours of yarn are ordered according to the need. Weavers buy yarn from Noapara market or Narayanganj Sadar.
The production mills are made using various local and indigenous tools, including bamboo. Two cylindrical bamboo sticks are threaded with jamdani motifs. The coloured threads are continued at specific places between the threads by moderate pulling with two needles at the required places.
Then the side thread 'maku' is taken out from one weaver side to another weaver. As much as the sari is woven, it is immediately starched and wrapped in bamboo. Then the next motifs are given.
There are different types of threads used to make Jamdani sarees. The higher the thread count, the finer the yarn and the smoother the work. The yarn makes the design thicker than the one that creates texture, as the design yarn is woven more frequently to make it smooth and revealing.
The material used to embroider the design on the Jamdani is called 'kandul'. First, the inner part of the saree and the bodice are designed. Then the work of 'anchal' starts. The quality of a Jamdani saree mainly depends on the work's craftiness, the thread's fineness and the craftsman's skill.
Jamdani Motifs
Weavers work with orders through moneylenders. Designs are done as per their creative ideas. They can also produce customer-specific designs to fit their unique needs. Even designs generated by the computer can be implemented on sarees by the weavers. The weavers can instantly draw 'kalki', 'flowers', 'leaves', 'butibuti', 'barfi', 'tara', 'fulwar', 'charkona', 'panna hajar', 'jalar', 'duria', etc. on saree.
Many sarees are named after the designs, such as - Tercha, Jal, Butidar, etc. Also, there are Panna Hajar, Katihar, Jalpar, Kalkapar etc.
Women making Jamdani
Jamdani is produced by men and women together. In the past, only male weavers dominated this industry. But now, women get equal opportunities in Jamdani weaving. This writer had a conversation with Asma Begum, a woman weaver in Jamdani Palli in South Rupasi, Rupganj, Narayanganj.
"I am learning Jamdani interknitting from my husband. My husband is learning from a shroff. This faucet is also made by us," said Ms Asma while knitting Jamdani flawlessly at a jamdani faucet.
"We have been doing this for almost ten years. We both take orders from the shroffs and weave Jamdani. The one I am weaving right now costs Tk 5,500," she added.
Production cost and profit
Let's see the income and expenditure of a craftsman making a Jamdani saree. The weavers work 12-15 hours daily. Raw material cost per saree is Tk 1000-1600. If the price of a saree is fixed at Tk 10,000, the factory's owner gets half of it, and the artisans and apprentices get the rest. It takes 7 days to weave a normal quality saree that costs Tk 3000–5000; the expensive ones that cost Tk 20000-50000 take 2-4 months.
Jamdani saree weavers take Jamdani weaving training from a master craftsman or a moneylender. Weavers' children learn it naturally from their ancestors, along with studying.
After the covid pandemic, the demand for this intricate fabric has increased to another level. Jamdani sarees, panjabis, two-pieces and ornas are customer favourites on social media. Due to online ventures, people are habituated to online shopping now.
During the lockdown, many women entered the online clothing business, which created a huge marketplace for Jamdani products. Besides, a change in fashion is also seen. The demand for jamdani saree at weddings has increased. As a result, weavers are busy all year round.
However, weavers complain that their wages have stayed the same per saree as before while commodity prices are going up constantly. On the other hand, yarns cost more which is eating up the profit.
Life of Jamdani weavers
The life of a Jamdani weaver is all about hardships and struggles. They aren't getting duly paid or benefitted for their efforts.
"People love to buy Jamdani and have at least one or two pieces in their wordrobe. But they are not aware of the dark side behind the beautiful products they adore," said one of the artisans. Like this anonymous artisan, most of them regret not being valued properly for their work.
Also, Jamdani weavers develop back pain early in their lives and lose eyesight due to working with fine yarns. And they are never compensated for these sufferings.
In many ways, the Jamdani business has similarities to agro-business, where the producers, i.e. the farmers, are paid less while the products are sold at higher prices in the market. As a result, quality is falling, and many weavers are leaving this occupation.
"My grandparents are natives of this place since the British period and were skilled in making Jamdani. I am also in this profession. But I will not let my sons do this business. I will teach them something else, but I will not teach them how to weave Jamdani," said Md Jewel Saud, the owner of Al-Rafi Jamdani Weaving Factory in Jamdani Village.
BSCIC Jamdani Industrial City
Jamdani areas of Narayanganj are currently under Bangladesh Small and Cottage Industries Corporation (BCIC). The weavers seem to have fared worse since BSCIC Jamdani took the initiative to industrialise their area. They claim that little is visible in the facilities promised by BSCIC.
Jamdani is an internationally recognised craft that could fetch foreign currency from exports. However, the opportunities and the potential have not been explored, and the craft is slowly but steadily declining.
Unless immediate attention is given, we might soon become completely dependent on Indian Jamdani and forget that our countrymen used to weave excellent quality products once.