All you need to know about 'Adani vs Hindenburg' issue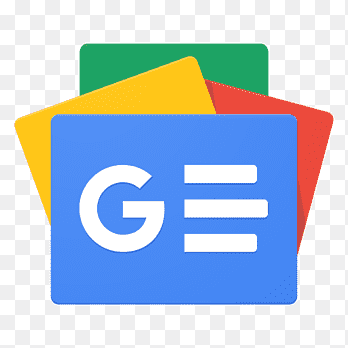 For all latest news, follow The Financial Express Google News channel.
An American company named Hindenburg Report released a paper last week that came up with some serious allegations of financial mischief from Gautam Adani, the richest man in India. Within three days of the release of this report, the Adani Group of Companies incurred a loss worth USD 65 billion.
Hindenburg Research, the company, was established in 2017 by Nathan Anderson, who used to work in finance beforehand. Hindenburg aims to do financial research, and as per the company, they do financial investigations in places where it is quite hard to accumulate information.
The Hindenburg Company, despite being a company that caters to financial analysis, is also involved in activism about safeguarding the global financial markets from various 'man-made' disasters, as per Anderson himself.
And they carry their activism out through short selling, a phenomenon where investments in the stock market are only made when you expect the company to incur losses, especially when a company is deemed overvalued.
Hindenburg wants to expose companies involved in financial scams and then invest their money in those places, as they would expect to get profit through the phenomenon of short-selling, which is quite a quirky business model.
However, there is a bit of a risk factor in this as well, as there is no upper limit to the losses that a company can incur. Short-selling, in general, is way riskier than investing in the normal stock market.
There are seven major companies which are stock-listed within the Adani group, and they are in sectors which are quite different from each other.
For example, Adani Enterprises caters to coal mining and trading business, Adani Green Energy is involved in generating renewable energy, and Adani Transmission and Adani Total Gas are involved in power transmission and gas distribution, respectively. Three more companies are involved in three different sectors as well.
Adani's ventures a few years ago were limited to the state of Gujarat, which happened to be the home state of Gautam Adani himself before his companies witnessed exponential growth to the point that he temporarily became the third richest person in the world.
His net worth reached USD 120 billion, of which more than USD 100 billion was amassed over the last three years.
The 106-page report by Hindenburg Research calls the fraud the largest in corporate history.
Hindenburg Research reportedly spent more than two years on the report. Among the allegations against Gautam Adani are money laundering, stock manipulation, accounting fraud, corruption, theft of taxpayer funds, and the creation of offshore shell companies.
According to them, Adani Group has been the focus of four different government fraud investigations.
Rajesh Adani, the younger brother of Gautam Adani, has been accused of evading more than 1,000 crores of rupees in taxes in the diamond trade. He has also been arrested twice previously due to forgery and tax fraud, which didn't prevent him from becoming the Managing Director of the Adani Group.
As per the Hindenburg reports, Gautam Adani's brother-in-law, Samir Vora, is allegedly the ringleader of a diamond trading scam. He was later promoted to Executive Director of the Australia Division Branch of the Adani Group.
Another allegation was brought against Vinod Adani, the elder brother of Gautam Adani, who created many offshore shell companies and allegedly got involved with money laundering in different countries, something quite similar to the Panama Papers Expose.
Hindenburg reportedly requested some RTIs with SEBI to confirm whether these offshore funds of the Adani Group are part of any ongoing investigation, which brought out even more information on the whole scam involving the Adani Group.
Adani Group responded to this report with a presentation of the title 'Myths of the Short Seller'. It claimed that they have reasonable credits and that it would pursue remedies to protect its investors before all appropriate authorities. The CFO of Adani Group also stated that the reports' timing indicates malicious intentions.
The Hindenburg reports have created a shockwave throughout the world regarding Gautam Adani, a man whose rise was strikingly similar to that of his alleged patron, Narendra Modi, the Prime Minister of India.
It is expected that, whatever turns out to be the truth in the future, the report will create increased awareness of the world's financial landscape.