Turkey finds more survivors but hopes dwindle a week after quake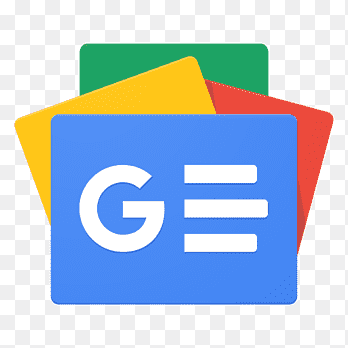 For all latest news, follow The Financial Express Google News channel.
Rescuers in Turkey pulled out several people alive from collapsed buildings on Monday and were digging to reach a grandmother, mother and daughter from a single family, a week after the country's worst earthquake in modern history.
With hopes of finding many more survivors in the rubble fast fading, the combined death toll in Turkey and neighbouring Syria from last Monday's 7.8 magnitude quake rose above 37,000 and looked set to keep increasing, reports Reuters.
The rescue phase is "coming to a close", with the focus now switching to providing shelter, food and schooling, United Nations aid chief Martin Griffiths said during a visit to Aleppo in northern Syria on Monday.
But as he was speaking, teams in southeastern Turkey plucked more people from the rubble. Officials said a young girl named Miray was rescued in Adiyaman 178 hours after the earthquake and a 35-year-old woman was also rescued in the same city.
A woman named Naide Umay was carried alive from a mess of crumbled masonry and twisted steel rods in Antakya, a video shared online by the mayor of Istanbul showed. Workers clapped as she was put in an ambulance.
Broadcaster Haberturk reported another woman and two children were rescued in Antakya, while CNN Turk reported a woman taken from the rubble in southern Gaziantep province.
THREE GENERATIONS TRAPPED
Rescue workers in the Turkish city of Kahramanmaras said they had contact with a grandmother, mother and baby trapped in one room in a three-storey building, with a fourth person possibly in another room.
Rescuers, who included a Spanish team and the Turkish police and army, said they were trying to break a wall to reach the survivors but a column was delaying them. One rescue worker said the women were 3.0 metres below ground.
"They are still alive and they're in very good condition. We are doing our best to get them and I have a very strong feeling we are going to get them," said Burcu Baldauf, head of the Turkish voluntary healthcare team.
"It's already a miracle. After seven days, they are there with no water, no food and in good condition," she said.
The deadliest quake in Turkey since 1939 has killed 31,643 people there and forced the evacuation of 160,000 from the quake zone, Turkey's Disaster and Emergency Management Authority said.
More than 4,300 people were reported dead and 7,600 injured in northwest Syria as of Sunday, said a UN agency. Combined with the toll reported from government-held parts of the country, it takes the number of people reported killed in Syria to more than 5,714.
The quake is now the sixth most deadly natural disaster this century, behind the 2005 tremor that killed at least 73,000 in Pakistan.
SYRIA AID
In Syria, the disaster hit hardest in the rebel-held northwest, leaving homeless yet again many people who had already been displaced several times by a decade-old civil war. The region has received little aid compared with government-held areas.
There is currently only a single crossing open on the Turkey-Syria border for UN aid supplies although the UN has said it is hoping to open an additional two border points.
Earthquake aid from government-held regions into territory controlled by hardline opposition groups has been held up by approval issues with Islamist group Hayat Tahrir al-Sham (HTS) which controls much of the region, a UN spokesperson said.
An HTS source in Idlib told Reuters the group would not allow any shipments from government-held areas and that aid would be coming in from Turkey to the north.
The United States called on the Syrian government and all other parties to immediately grant humanitarian access to all those in need.
There was growing frustration among aid workers and civilians in the region, particularly at the United Nations.
"We called from the early days of the catastrophe on the UN to intervene immediately," the head of the Turkey-backed opposition coalition Salem al Muslet said in a statement criticising the UN "The UN wants to exonerate itself from letting down the liberated areas," he said.
SECURITY CONCERNS
Residents and aid workers from several Turkish cities have cited worsening security conditions, with widespread accounts of businesses and collapsed homes being robbed. Some business owners emptied their shops on Sunday to prevent merchandise from being stolen by looters.
Turkish President Tayyip Erdogan has said the government will deal firmly with looters, as he faces questions over his response to the earthquake ahead of an election scheduled for June that is expected to be the toughest of his two decades in power.
Turkish authorities have started to crack down on social media accounts making "provocative" posts viewed as spreading fear and panic amid the public, the country's police headquarters said on Monday. It said 56 people had been detained and 14 remanded in custody.
Amid concerns about hygiene and the spread of infection in the region, Turkey's Health Minister Fahrettin Koca said at the weekend that rabies and tetanus vaccine had been sent to the quake zone and that mobile pharmacies had started to operate there.
Around 80,000 people were in hospital, and more than 1 million in temporary shelters at the weekend, Turkey said.
The destruction in Turkey could cost Ankara up to $84.1 billion, a business group said, while a government official put the figure at more than $50 billion.