Indian-born Parag Agrawal was appointed as the Chief Executive Officer (CEO) of popular social media platform Twitter.
Its co-founder and the former CEO Jack Dorsey declared his retirement as CEO in a tweet on Monday. In the same tweet, he made public the name of the individual replacing him.
In response, Parag Agrawal tweeted from his verified account showing his excitement and respect for his predecessor Jack Dorsey.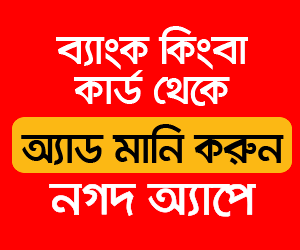 "Deep gratitude for @jack and our entire team, and so much excitement for the future. Here's the note I sent to the company. Thank you all for your trust and support." said, Parag.
Parag Agrawal is the fourth person to have been appointed Twitter's CEO. His predecessors include Evan Williams (CEO from 2008 to 2010), Dick Costolo (2010 to 2015) and Jack Dorsey (2006 to 2008, 2015 to 2021.)
Parag initially started as an engineer in October 2011 and worked up his way to a top executive of the company. He was the first recipient of Twitter's 'Distinguished Engineer' title and was given the role of Chief Technology Officer back in October 2017.
In this role, he worked on important issues of the company like the decentralised Bluesky platform and large-scale security problems involving user passwords.
Before joining Twitter, he had worked at Microsoft, Yahoo and US telecoms giant AT&T in various research-related roles.
An alum of the reputed IIT Bombay, Parag did his PhD in Computer Science from Stanford University.
Born in 1984, the 37 years-old CEO of Twitter is now the youngest CEO of an S&P 500 company barely beating Mark Zuckerberg who is also 37 years old.
According to data compiled by Bloomberg, the average age of a CEO among the 500 largest companies was about 58 years.
Parag's appointment also means yet another Indian-origin CEO to join the big leagues of Silicon Valley. Many Indians are celebrating this and tweeting mentioning the success of Indian-born CEOs in the global tech industry.
Sundar Pichai, CEO of Alphabet Inc (Google) and Satya Nadella, CEO of Microsoft are popular names. Also, Arvind Krishna, CEO of IBM, Shantanu Narayen, CEO of Adobe, Raghu Raghuram, CEO of VMWare, Anjali Sud, CEO of Vimeo, Nikesh Arora, CEO of Palo Alto Networks - all of them are Indian-origin CEOs in high profile tech-based companies.
Tesla CEO Elon Musk, on Monday, also joined this conversation after Parag Agrawal was selected the CEO of Twitter.
"USA benefits greatly from Indian talent!" Elon Musk said in a tweet.
The business visionary was answering a tweet on how Indian-origin people are presently in charge of a portion of the top tech organisations.