Bayern Munich have started the 2021/22 season quite shakily. They lost 3 out of 4 matches in the pre-season against Cologne, Borussia Mönchengladbach and Napoli.
They drew 2-2 against Ajax. Their Bundesliga opening match against Mönchengladbach also resulted in a 1-1 draw. Tension increased among the Bayern fans around the world as Julian Nagelsmann, the new Bayern Boss, failed to impress initially.
Concerns and new signings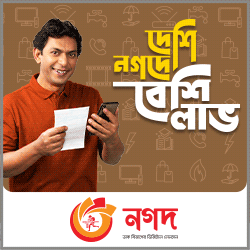 Bayern had too many concerns about their squad strength. They lost David Alaba, the 29-year-old Austrian centre-back to Real Madrid. Jerome Boateng also left the club since his contract expired and Bayern didn't renew his contract. Defensive midfielder Javi Martinez bid farewell to the club as well.
However, Bayern Munich won the DFL Super Cup against Borussia Dortmund on 3-1 with a Robert Lewandoski brace. This was the first trophy for Julian Nagelsman in his managerial career.
Bayern Munich brought in RB Leipzig's 22-year-old French centre-back Dayot Upamecano back in February. He has signed a five year deal with the Bavarians.
Omar Richards, another highly-rated defender, came onboard from Reading. He will stay in the camp for the next four seasons. These two signings have increased their depth in the backline.
Marcel Sabitzer, RB Leipzig's midfielder and one of the most versatile players in the top five European leagues, has joined Bayern for €16m on a 4-year contract. Though Sabitzer is a centre midfielder, Nagelsmann may use him as a winger as well. The Austrian international has played under Nagelsmann for two seasons previously and has scored 40 goals in 177 appearances in RB Leipzig's shirt.
Bayern's star player and the top German midfielder Joshua Kimmich has already extended his contract with the club for another four years. He will be playing here until 2025 at least. Leon Goretzka has entered into the final year of his contract with the club and it is rumoured that the club will hand him a contract extension after the international break.
Alexander Nubel has been loaned out to the League 1 club AS Monaco and Sven Ulreich has returned from loan early to be the new backup for Neuer.
Youth Prospect
Nagelsmann emphasises a lot on youth development. We may see young, academy players getting playing times on different occasions. Leroy Sane, last summer's most talked-about transfer for the club, had to struggle a lot in his debut season with Bayern.
Especially after Germany's failure in Euro, Sane's confidence level is now lower than ever. It will be one of the many challenges for Nagelsmann to help Sane get on track.
Also, Jamal Musiala has been proving to be a generational talent. The 18 year old teenager has played 5 matches this season (199 minutes) and scored 3 goals and provided an assist.
More balanced?
This Bayern Munich looks more dynamic and balanced even after losing some of their regular faces. If an injury crisis doesn't make the dressing room look like a ghost town, considering the squad depth, they should win a 10th successive Miesterschale.
However, the main challenge will be the Uefa Champions League, where they'll face Barcelona, Benfica and Dynamo Kyiv in the group stage.
Bayern Munich have played 3 Bundesliga matches so far. Other than the opening game against Mönchengladbach, they played against Cologne and Hertha BSC and secured thumping wins. Bayern also thrashed fifth division club Bremer SV 12-0 on the first round of DFB Pokal.
They managed to keep clean sheets on the last two games. Dayot Upamecano, Josip Stanisic, Tanguy Nianzou maintained a solid defence throughout these games.
Domestic trophies might not be an issue for this team, as is the case always; however, the fans will be waiting to see their team shine in the UCL, the biggest club competition.