We all remember the domination of the Spain national team and FC Barcelona from 2008-2012. Within this period, Spain won 2 Euros and also the World Cup in 2010.
That team is regarded by many as one of the best teams in history. Two significant contributors to this domination, who are not talked about enough, are Sergio Busquets and Jordi Alba.
Busquets and Alba have been a vital part of Barcelona's and Spain's success over the years. Both the players earned their footballing education from La Masia academy.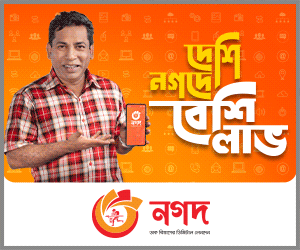 Though Alba was released, he impressed while playing for Valencia and made his way back in 2012. Busquets however came through the ranks and earned his spot in the team initially starting as a centre-back.
The players have been world-class in their respective positions. Along with Xavi and Iniesta, Busquets formed one of the best midfield trios in history.
On the other hand, Jordi Alba was one of the best fullbacks in Europe for a decade. But now both the players are 33 and, according to reports and speculations, are to be replaced soon. But should they be replaced at this moment?
Over the last decade, we have found a changing curve in players' ageing. Players are ageing later than they used to before. Players like Cristiano Ronaldo, Karim Benzema, Luka Modric, Lionel Messi, and Robert Lewandowski are still producing world-class performances at ages at which previously players could not compete at the top level.
And Busquets and Alba are still performing. Though there have been recent feuds between the players and the board about them taking a pay cut, the recent cash injection at Barcelona by selling shares of TV rights and merchandising might solve the issue.
Frank Kessie has arrived at Barcelona from AC Milan on a free transfer. The Ivory Coast midfielder is highly rated across Europe and plays in a similar position to Busquets.
The playing style, however, is different and naturally, Kessie is more of a power footballer than a slick technical player. Aged 25, he seems to be a long-term solution for Barcelona in the centre of midfield.
In terms of replacing Jordi Alba, Chelsea left-back Marcus Alonso has been linked with the club. Marcus Alonso has also established himself as a great attacking left-back with good output in the attacking third.
Last season he had a total of 9 direct goal involvements from left-back. But Alonso is already 31 and experts doubt whether he would be a suitable replacement given his age.
Speculations are not surprising given Barcelona would undergo a big rebuild under Xavi. But at present, the Barcelona team and Xavi need experience and stability in the side, something that Busquets and Alba both bring to the club.
Football fans hope to see these two modern-day greats for a few more years and Barcelona fans will surely want them to influence the team positively with their experience.