Although Chelsea clinched two trophies (Club World Cup and European Super Cup) and were able to reach the finals of Carabao and FA cup, their overall performance, especially in the premier league left a lot to be desired.
They are not still up there yet to go toe to toe with Manchester City and Liverpool to contend for the title. Their marquee signing Romelo Lukaku, who was supposed to be the missing piece in the Chelsea attack, did not go exactly as planned and his exit seems more than likely.
With players like Rudiger leaving and Christenson and Alonso and others also set to leave, the squad needs a mini rebuild.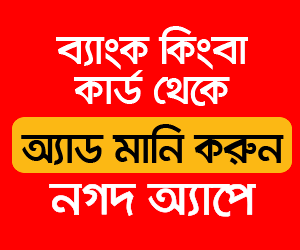 Chelsea had a spectacular start to their season. At one point, they looked like the team to beat in their 3-4-3 setup. But it all came crashing down with the subsequent injuries of Ben Chilwell and Recee James, followed by the controversial interview of Lukaku and then the sanction of their Russian owner Abramovich, club assets being frozen and all the drama along with it.
Since wingbacks were crucial to Chelsea's style of play, the absence of James and Chilwell cost Chelsea dearly. Chillwel's ligament injury made him unable for the entire season, while James was also out for six weeks. Except for an ageing Alonso, Chelsea don't have specialist wingbacks in their squad.
Apart from wingbacks, they need reinforcements in other positions too. Only Mason mount was able to reach double-figure in the league while Lukaku and Havertz bagged eight and seven goals respectively.
Tuchel needs to improve on their attacking output if Chelsea wants to close the gap on Liverpool and City. They need defensive reinforcements to replace the likes of Rudiger and Christensen and possibly Azpliqueta too.
Chelsea are heavily linked with Jules Kunde and Dembele. Tuchel has shown interest in West ham midfielder Rice Koune, who will bolster their defensive options. He looks like a natural fit in Tuchel's 3 at the back system.
On the other hand, Tuchel has previously worked with Dembele, he probably knows a thing or two on how to make the best out of him.
A player of Dembele's profile can solve Chelsea's issues in the attacking third. Aside from Dembele, further signings will depend on summer departures. As the exit of Lukaku looks more and more likely, they would probably need a new No. 9 too.
Chelsea are stacked with some talented players in the midfield department. Players
Like Conor Gallagher will join the team after spending a perfect loan spell with crystal palace.
But there is an issue of concern too. Kante is ageing and is getting injured far too frequently; he can't be expected to play week in and week out next season. It's better Chelsea soon found a defensive midfielder to ease the burden on Kante.
Chelsea were roughly 20 points behind the league champion this season. If they want to challenge the title, Tuchel might also have to change or tweak their formation.
Given the injuries and the drama off the pitch that plagued Chelsea's season, securing a third-place finish in the league and winning two major trophies is not bad a feat. With the new owner Todd Bohley being announced, a big and exciting summer awaits Chelsea.